Blog/European Union
Posted Dec 18, 2015 by Martin Armstrong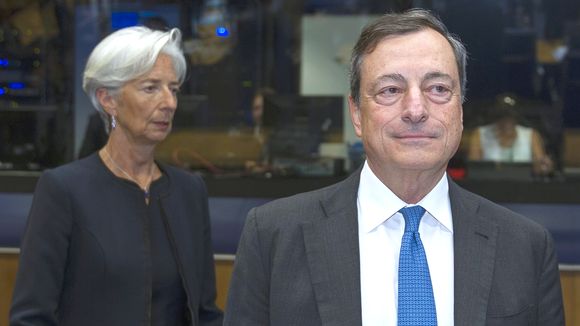 Christine Lagarde has been threatening countries to turnover the rich or they would be removed from the Swift Code system, which would disable them to receive or transfer funds with any country. Lagarde has her own skeletons in the closet. Since 1993 there have been allegations that Lagarde, acting as French Finance Minister, corruptly signed a deal with for €400 million with wealthy businessman Bernard Tapie who sold his stake in Adidas to investment bank Credit Lyonnais. The alleged deal was bogus and the French court has recently demanded that the money be returned. Lagarde has been ordered to stand trial over the objections of the prosecutors who want the case dropped for political reasons.
France has a special court whose historical roots go back to the idea of a Roman Tribune whom could prosecute those in power. The USA has the pretense of such an office called the Inspector General. The Inspector General of the USA was the one who said that Hillary Clinton should be investigated if not criminally charged. But in the States, the Inspector General is a nothing position for it is subordinate to the Department of Justice who is appointed as a political post and makes all decisions on any prosecution. So no shock there that a Democratic president refused to criminally charge Hillary when anyone else would be in prison rather than running for president.
Christine Lagarde has already appealed the decision that she should stand trial. The corruption among career politicians runs deep. It is rare to find anyone who does not benefit one way or another directly or through family members. Just wait until the shit hits the fan at the ECB. We will really get a glimpse behind the curtain. There have been special deals for favored banks by Mario Draghi during his time as Chairman of Italy's central bank. Draghi was in charge of supervising trades and hiding bad debts deep inside Banca Monte dei Paschi di Siena, the oldest bank where banking began after the Dark Ages.