Blog/Banking Crisis
Posted Sep 29, 2016 by Martin Armstrong
Ten of the large hedge funds are withdrawing from Deutsche Bank. What must be understood here is that Deutsche Bank is the main clearing house for trades in Europe. The problem the hedge funds have is where do they move for clearing? Short-term, they can move to New York or London. With over $60 trillion derivative book at the Deutsche Bank, the government is totally incapable of even understanding how to deal with this crisis. We are looking at a major crisis in confidence.
Merkel is simply out of her mind to adhere to this insane policy of a bail-in. How can hedge funds stay with clearing at Deutsche Bank when she takes this position that would set off a catastrophic global meltdown. It still appears that Merkel will have to blink. Once people realize this is the real crisis, then the German debt market should turn down rather hard.
The pressure is clearly building based upon how my own phone is melting down. This illustration based upon IMF data, illustrates the global contagion. I "BELIEVE" that Merkel will be compelled to blink. We may see an announcement this weekend at the latest where she must address this issue. The implications of a global contagion go far beyond Germany.
Investors in Deutsche Bank are obviously looking to Merkel and whether or not she will step up to the plate here. DB shares have plummeted more than 50 percent this year. The prospect of bailing out Deutsche Bank is particularly a problem when Merkel seeking a fourth term in an election next year. Her view is to hold to what she took as a position. Hence, must the world suffer for her personal political career once again?
The EC attack on Apple has led to a backlash where the US Justice Department in retaliation wants a multibillion-dollar fine from DB. This is also contributing to the problem of DB being in the cross-hairs of US prosecutors who also seek to further their political career not unlike Merkel.
Merkel's spokesman said the government sees "no grounds" for talk of state funding for DB. This simply cannot stand in the face of a major global contagion. The government would have to step in if Deutsche Bank was really in major trouble and hedge funds reducing exposure are abandoning the bank. You can bet by tomorrow, every bank will be trying to reduce their exposure to DB by the weekend.
John Cryan, Deutsche Bank's chief executive officer, has come out publicly saying that raising capital "is currently not an issue," and as far as a bailout from government, he has stated Merkel's position that such support is "out of the question for us." This entire crisis is actually set in motion by Merkel who championed to keep taxpayers off the hook in a crisis. She pushed for bail-ins and not bail-outs and this has made it far more difficult for governments to support banks in Europe. The Bank Recovery and Resolution Directive, which is the cornerstone of Europe's efforts to tackle too-big-to-fail banks, takes the position that the need any such extraordinary public financial support indicates that a firm is "failing or likely to fail," that will trigger the resolution. Now, support for banks is highly restricted and has devastated Greece, Italy, and Portugal. Consequently, if Merkel now intervenes on Deutsche Bank's behalf, she is basically saying the law is for everyone else but Germany. That will lead to internal protests within the EU.
Internationally, if Merkel's governing coalition does not step up to support Deutsche Bank, the political fallout globally will in itself cause a major crisis probably by November.  Clearly, the need for some sort of state intervention would outweigh calculations about the political fallout. Merkel will cause the international chaos if DB fails and it can fail if this bank run continues. DB needs to be restructured but when it is the biggest in Europe, it cannot be merged as a shotgun wedding. Its business must reduce risk for itself and the connection of other banks. The German government could assume a stock investment. The legal restrictions prevents extraordinary support as state aid that would distort competition by favoring one company over another. Under the EU law, the German government could just take an equity stake. That would not be a bailout in the classic terms that Merkel opposed. It must be carried out at current market conditions. They cannot arbitrarily supply money at some agreed upon share price that is away from the market.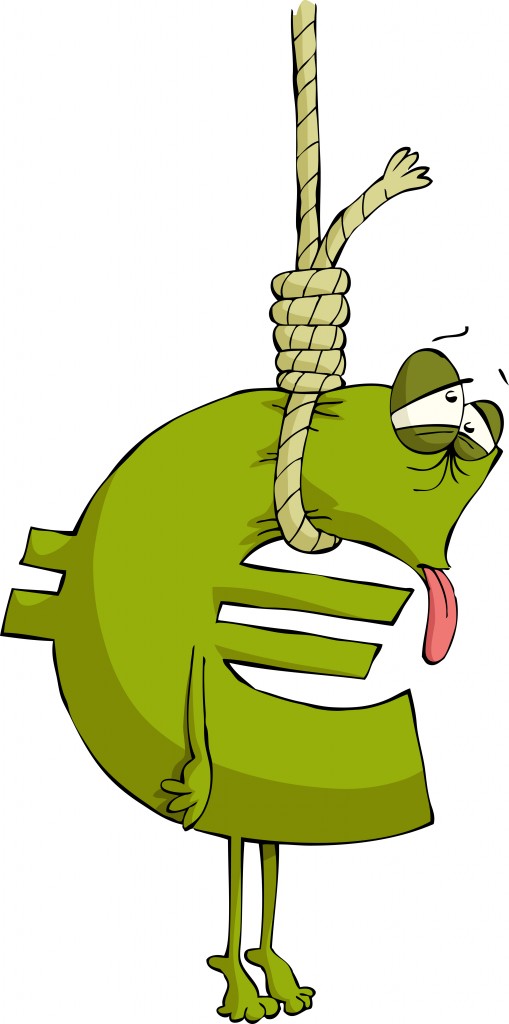 One loophole under EU regulation would allow Merkel bailout DB provided it is only to "remedy a serious disturbance in the economy of a member state and preserve financial stability." This must be only a temporary measure. This would qualify and she can claim that she is following the EU law and it is not different from country to country. However, EU state-aid rules require junior creditors and shareholders to share losses. Therein lies the problem of a global contagion.
If Merkel actually tried to inject government funds into Deutsche Bank or purchase its capital instruments, it may do so only if there is a capital shortfall identified. Still, there must be no advantage to DB from a competition perspective. The interesting problem that would emerge, highlights the clearing crisis. The European Union would then NEED British banks for clearing. In the face of BREXIT, they are not likely to concede that at any time, so there is another nail in the coffin of the euro.