Posted Dec 18, 2017 by Martin Armstrong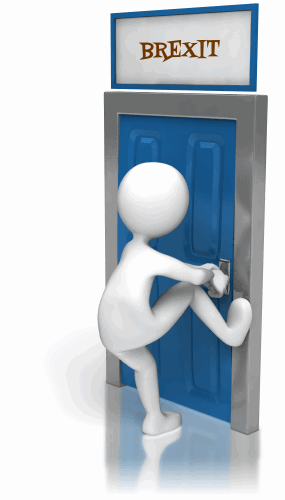 The Tory Rebels in the UK Parliament joined forces with Labour and the Remain Camp to defeat BREXIT in reality. They claim that Parliament will now vote on the BREXIT deal, but in reality, they have created an open door for more uncertainty and economic chaos.
The Tory rebels were Mr. Grieve, Heidi Allen, Ken Clarke, Jonathan Djanogly, Stephen Hammond, Sir Oliver Heald, Nicky Morgan, Bob Neill, Antoinette Sandbach, Anna Soubry and Sarah Wollaston. Another Conservative MP, John Stevenson, abstained from voting in both lobbies. Meanwhile, two Labour MPs, Frank Field, and Kate Hoey voted with the government.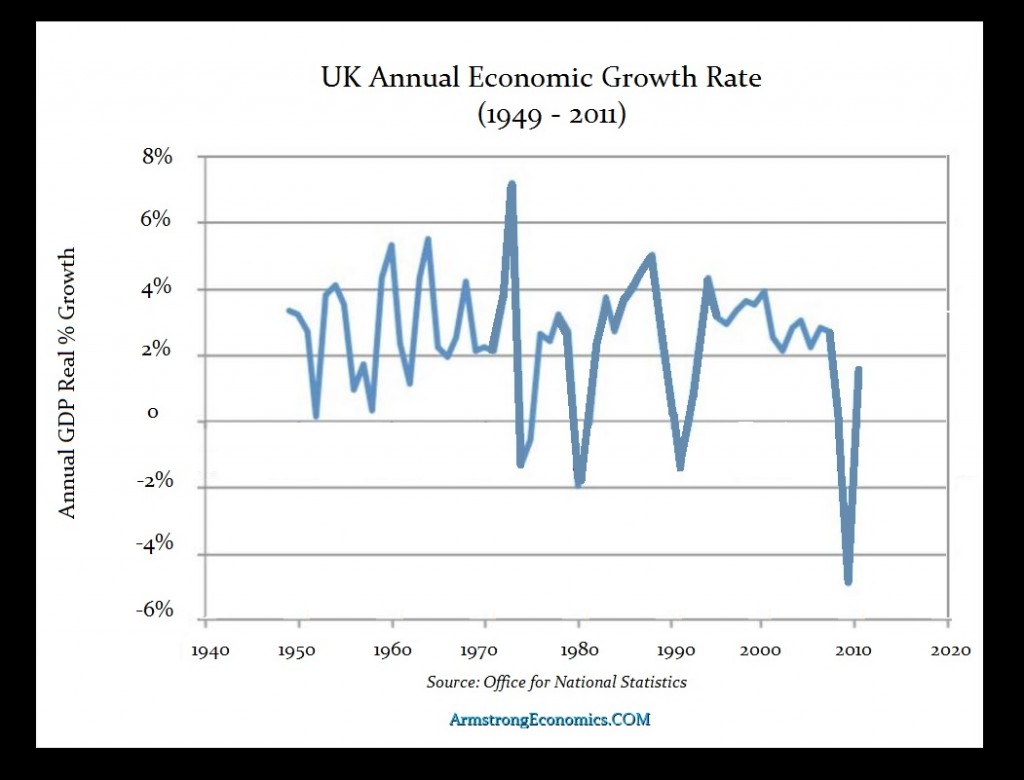 The amendment was authored by former attorney general Dominic Grieve and was championed by other pro-Remain campaigners. The fact that the Remain camp indeed remains delusional about the economics of the entire mess is beyond contemplation. This seriously calls into question why there is no qualification to be a politician. They are ignorant of the fact that the GDP of Britain peaked in 1973 and has declined ever since joining the EU. Are they just stupid or corrupt? Britain is disliked in Brussels and has lost just about every case to defend Britains in the EU Court. Yet these people are oblivious to reality.
Nicky Morgan revealed their true motives when he tweeted:
"Tonight Parliament took control of the EU Withdrawal process."
These Rebels have seriously undermined the process and the Prime Minister. Granted, PM May does not know how to negotiate. Britain holds all the cards. It should go for a HARD BREXIT and watch Ireland and Brussels crawl. The Germans will be on the phone to Brussels calling them an idiot since Britain is Germany's biggest market for their cars. Already German cars sales in Britain have dropped sharply and diesel cars have become almost not salable.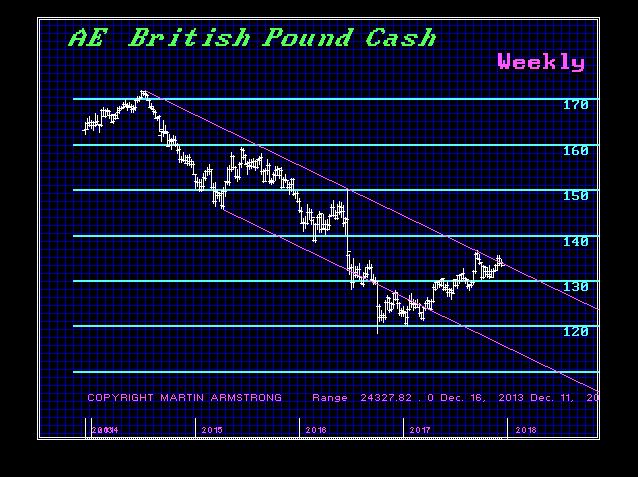 Meanwhile, the cash Pound closed last week at 13323 leaving it neutral to bearish on our yearly models for now. As we enter 2018, the resistance will fall to the 145 to 151 level. The Pound Sterling thus still remains in a vulnerable position against the dollar.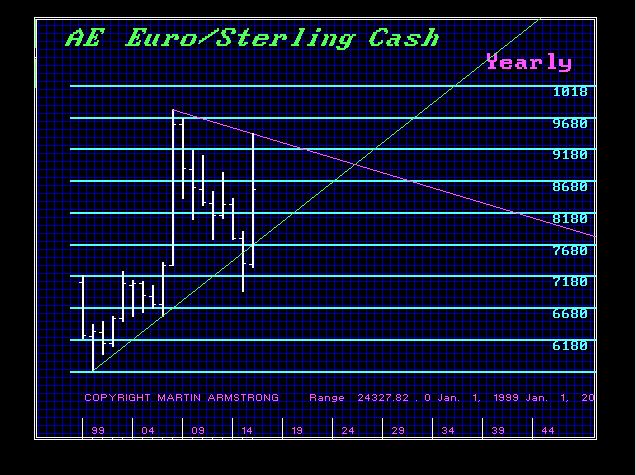 Looking at the Pound against the Euro, it closed last week at 88200. The Yearly Bearish Reversal rests at the 82800 level. Our pivot point for resistance in 2018 will be 88120. This makes this very interesting. A closing above that means the Euro can still rally to exceed the 2016 high of 94150. A closing beneath 88120 will be a sign of weakness for the Euro and BREXIT will still unfold.
Support will be at 78800 in 2018 and resistance will stand at the 93100 level and that appears to be very firm.