Blog/European Union
Posted Jun 23, 2016 by Martin Armstrong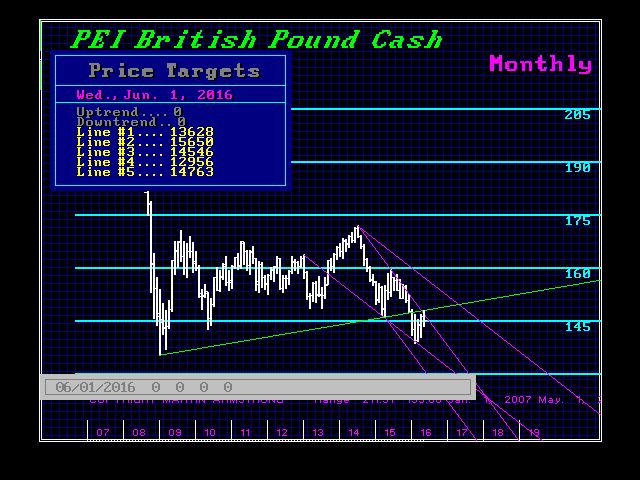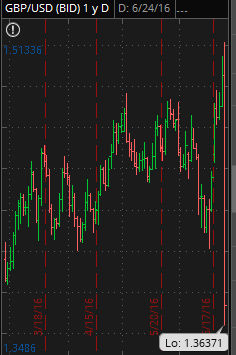 This is what happens in a panic. Dealers step back and spreads widen. Sell and buy orders at the market are simply filled as they come in. It appears the bookies got it wrong and the government believed its own fake polls and were not prepared to rig the vote properly. The "leave" vote is now running almost 54%. Of course, this is not over until the fat lady sings, or in this case, Cameron.
The pound fell to a new low for the year. You can see we had technical support at 13628 followed by 12956. Cable has fallen so far to the 136371 level intraday. However, breaking this level at the 13600 area will focus our attention on 12956 level which is more important. This pattern reflects that we should now penetrate the 2009 low and ultimately reach our target to retest the par level by 2018. Our Monthly and Quarterly Bearish Reversals are 13660 and 13680 respectively. These will be extremely important next week.
Despite the chaos, if the "leave" vote wins, this will be fantastic for it will save Britain from the real devastation that lies on the horizon. However, even with a "leave" victory, it will take two years of negotiations to pull this off. It is not an overnight deal.
The computer was correct in projecting a BREXIT victory. However, keep in mind that this will shake the EU and we should see the capital flows begin to intensify into the US dollar.