Posted Oct 4, 2022 by Martin Armstrong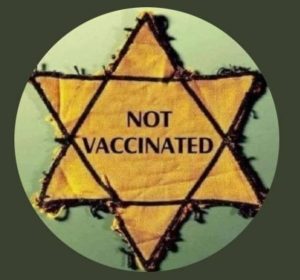 Technician Second Class Zach Loesch, worked on the frontline during Hurricane Ida, risking his life to save others. Biden was told to call numerous rescue swimmers from the US Coast Guard to thank them for their service. "I told him how proud of him I was and thanked him for all the work he and his Coasties are doing to save lives," Biden said of his call with Loesch in remarks the White House published Friday.
"The President thanked them for saving lives and asked for a report on the work that continues to rescue Floridians. He also asked if they needed any additional support that he can provide to accelerate successful rescues; they indicated they have gotten what they need to execute their vital mission." Biden failed to even work with DeSantis for hurricane relief efforts. He doesn't care about Floridians because he knows we are not voting for him.
There is one major thing Biden could do for Zach Loesch and countless others – end the vaccine mandate. Loesch had his religious exemption request denied and will be discharged from the service in 30 to 60 days. I cannot imagine a more disrespectful phone call than hearing the president congratulate you for your heroic work before firing you. Unbelievable.