Posted Jul 15, 2021 by Martin Armstrong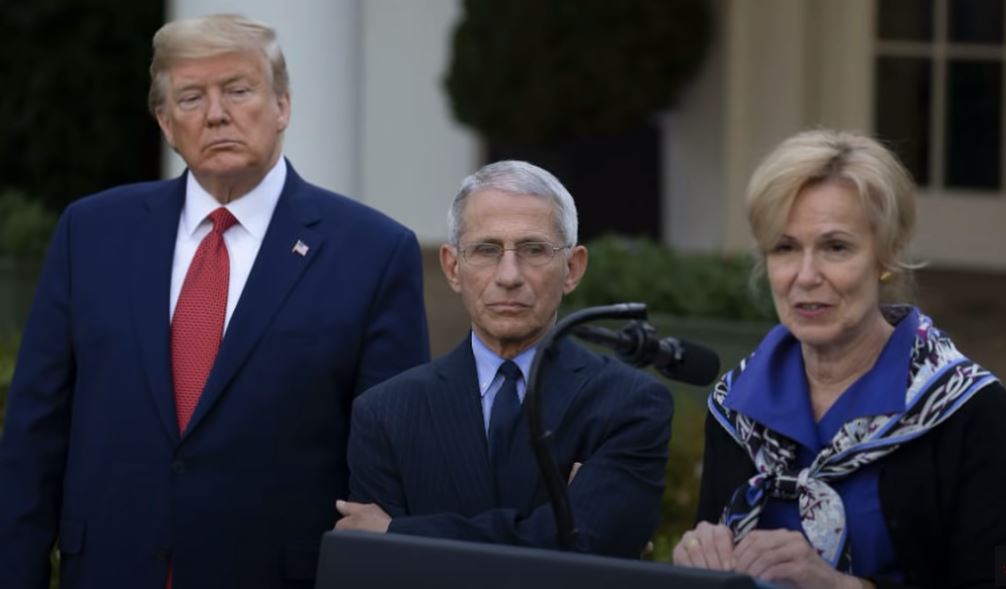 Fauci really has to explain what is going on, but the Biden Administration will NEVER question Fauci nor fire him. He is their key to pretending they care about the people. The novel coronavirus outbreak began in Wuhan, China, in December 2019. Interestingly, Moderna, together with the National Institute of Allergy and Infectious Diseases (NIAID), sent mRNA coronavirus vaccine candidates to the University of North Carolina at Chapel Hill on December 12, 2019. I had information that Schwab was telling friends that a virus was coming in January 2020.
There NO WAY a vaccine was being sent around on December 12th when it took the WHO until December 31, 2019, to announce there was indeed a mysterious pneumonia that was sickening dozens in China. The WHO would NEVER be concerned about a few people. In September 2020, there were people who had contracted bubonic plague in China. A 3-year-old boy was diagnosed with it, but the WHO has not issued a warning of the Black Death. They did with just a handful of reports of this mysterious pneumonia.
I'm sorry, but the information I had PRIOR to the crash of March 2020 was in advance of the governments claiming this was going to kill 25% of the population. This timeline does not fit with Moderna testing their vaccine on December 12, 2019.
---
TIMELINE
Dec. 31, 2019: WHO says mysterious pneumonia sickening dozens in China
Jan. 11, 2020: China reports 1st novel coronavirus death
Jan. 21, 2020: 1st confirmed case in the United States
Jan. 23, 2020: China imposes strict lockdown in Wuhan
Jan. 30, 2020: WHO declares global health emergency
Feb. 5, 2020: Diamond Princess cruise ship quarantined
Feb. 11, 2020: Novel coronavirus renamed COVID-19
Feb. 24, 2020: COVID Crash begin in share markets
Feb. 26, 2020: 1st case of suspected local transmission in the United States
Feb. 29, 2020: 1st death reported in the United States
March 3, 2020: CDC lifts restrictions for virus testing
March 15, 2020: CDC warns against large gatherings
March 17, 2020: Coronavirus now present in all 50 states
March 17, 2020: Northern Californians ordered to 'shelter in place
March 18, 2020: China reports no new local infections
March 19, 2020: Italy's death toll surpasses China's
March 20, 2020: New York City declared US outbreak epicenter
March 23, 2020: Dow Jones Industrials bottoms in COVID Crash
March 24, 2020: Japan postpones Olympics
March 24, 2020: India announces 21-day complete lockdown
March 26, 2020: United States leads the world in COVID-19 cases
March 27, 2020: Trump signs $2 trillion stimulus bill
March 27, 2020: UK Prime Minister Boris Johnson tests positive
April 2, 2020: Global cases hit 1 million
April 4, 2020: New York sets single-day record for new COVID-19 cases
April 9, 2020: Evidence that the first COVID-19 cases in NYC came from Europe
April 21, 2020: Autopsy revels 1st US COVID-19 death was earlier than previously thought
May 27, 2020: US reaches 100,000 deaths
May 31, 2020: George Floyd's killing spurs mass protests
June 11-17, 2020: Cases in Arizona, South Carolina, and Florida soar
June 24, 2020: NY, NJ, Conn. tell Florida travelers to quarantine
June 30, 2020: EU says it will reopen borders to 14 countries, but not the US
July 7, 2020: US submits formal notice that it will withdraw from the WHO
July 7, 2020: Brazilian President Jair Bolsonaro tests positive
July 11, 2020: Trump wears a mask in public for the first time
July 12, 2020: Florida breaks single-day record for new COVID-19 cases
July 26, 2020: Florida surpasses New York in total coronavirus cases
July 31, 2020: $600 per week pandemic aid expires
Aug. 7, 2020: Sturgis Motorcycle Rally seeds multi-state outbreak
Aug. 7, 2020: COVID-19 outbreak at Georgia summer camp infects 260
Sept. 11, 2020: Trump officials said to manipulate CDC reports
Sept. 22, 2020: US reaches 200,000 deaths