Posted Sep 7, 2023 by Martin Armstrong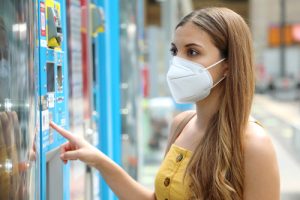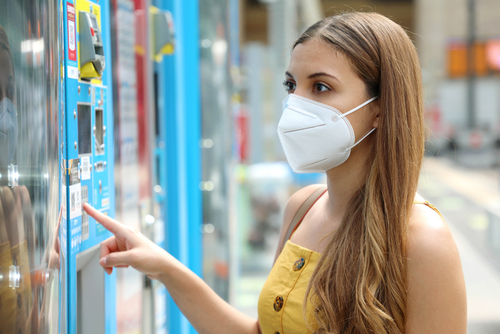 The White House has announced that the President will be wearing a mask indoors again after the First Lady contracted COVID. "As far as the steps he is taking since the President was with the First Lady yesterday he will be masking while indoors and around people in alignment with CDC guidance," Jean-Pierre stated. Yet, the Centers for Disease Control and Prevention (CDC) has admitted that cloth masks have never been effective. Senator JD Vance of Ohio is now introducing legislation to ban politicians from implementing mask mandates.
The Freedom to Breathe Act would prevent the elites from forcing the public to wear masks for any reason. The proposed bill would:
Prohibit any federal official, including the President, from issuing an order requiring individuals to wear a mask or other face covering on any passenger flight in the U.S. national airspace system, on public transit, or in school (primary, secondary, and colleges);
Block Commercial Air Carriers, public transit authorities, and all educational institutions from refusing service to anyone who declines to wear a mask or other face covering;
Prevent the Secretary of Health and Human Services from requiring plane or train passengers and students to wear a mask or face covering in response to a public health emergency;
Restrict federal spending to propose, establish, implement, or enforce a mask requirement on airline and public transit passengers and students;
Require all agencies issue new and revised guidance within 90 days of enactment to implement the law and preempt all other laws or guidance contrary to the Act.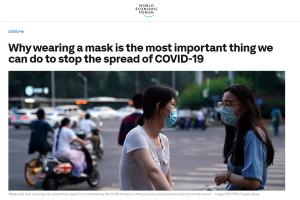 It will be hard to pass these bans in the Democrat-controlled Senate. Senator Ted Cruz attempted to introduce a similar bill in January called the No Mask Mandates Act of 2023. The 11th Circuit Court of Appeals threw out the last mask mandate in April 2022 that would have required people to wear some form of fabric on half their faces on public transportation. But they were able to do so since Biden had recently declared an end to the COVID emergency, which he could and likely will bring back.
Each piece of media regarding a COVID resurgence is intended to test the waters. How will the public respond? Will they willingly submit? Fauci himself said he worries people will not obey the next round of mandates. They begin with mask mandates and make the jump to vaccines. We know they are producing a new vaccine for the fall, and if it is anything like the last go-around, they will be pushing propaganda to demonize the anti-vaxxers who they deem responsible for the entire pandemic.