Posted Mar 11, 2020 by Martin Armstrong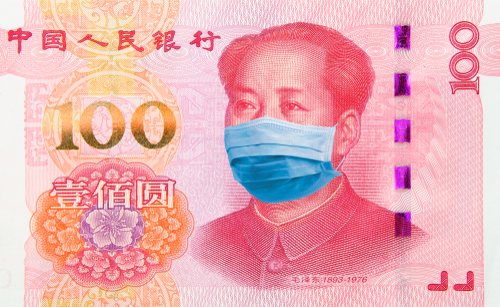 QUESTION: Marty, why is this coronavirus creating such a panic? It does seem that it is being used to achieve some power expansion for governments. Do you have any updates on this?
EN
ANSWER: Coronaviruses are common in different animals. However, rarely does an animal with coronavirus infect humans. It certainly seems possible by eating animals that might carry such a virus. As of Mar. 10, 2020, 4,087 deaths have been attributed to COVID-19. However, 64,385 people have recovered from the illness. So it is not such a justified health issue to be causing such a panic. That does make it seem that there is something else behind it.
There are many different kinds of coronaviruses. Most seem to cause colds or other mild respiratory (nose, throat, lung) illnesses. There have been far more deadly versions such as the coronaviruses that are known as Severe Acute Respiratory Syndrome (SARS) and the Middle East Respiratory Syndrome (MERS). Cyclically, it is very curious that SARS took place two 8.6-year cyclical intervals previously — 17 years ago. Some people say this version must be serious because China has cracked down really hard. However, at the time of SARS, the Chinese government was highly criticized for not addressing the issue. This time around, it seems the response is in relation to the criticism they got with SARS rather than a reflection of its deadly nature.
Coronaviruses are named because they appear different under the microscope. Coronaviruses look like they are covered with pointed structures that surround them like a corona or crown. Therefore, it appears differently which is why it is called a coronavirus.
If we look at the Severe Acute Respiratory Syndrome (SARS) outbreak, it was first discovered in Asia in February 2003. The outbreak lasted approximately six months as the disease spread to more than two dozen countries in North America, South America, Europe, and Asia before it was stopped in July 2003. Therefore, if the timeline holds for most viruses, it should peak out in April/May. Perhaps the last case may be June/July.
There is NO INDICATION that this will last longer than any other virus issue. For now, it will probably continue to expand into April/May before we see any top in the number of cases.
When we look at MERS-CoV, it was during September 2012, when WHO has been notified of 2494 laboratory-confirmed cases of infection with MERS-CoV in the Middle East. The fatality rate was 34.4%. MERS-CoV appears to have come from an animal source in the Arabian Peninsula. Researchers have found MERS-CoV in camels from several countries. Studies have shown that direct contact with camels is a risk factor for human infection with MERS-CoV. In this incident, MERS was first identified in September 2012 and had subsided by June 2013. There was a second outbreak in 2015 in South Korea. The first patient of the outbreak developed symptoms on May 11, 2015. WHO and the South Korean government estimated that the outbreak ended in July 2015, after about two months. By the end, there were 186 confirmed cases and 38 deaths.
Therefore, despite all the doom and gloom and the level of outright panic, we should see this subside probably no later than July 2020. It clearly spreads easier than SARS or MERS, but it is about on par with the version of influenza that mutates each year.
We may see this reappear again in the next flu season of 2021/2022. If it mutates like influenza for each season, then it can perhaps become more deadly at that period in time. Therefore, SARS came 17.2 years ago and MERS 8.6 years ago. Cyclically, there may be a resurgence in two years which would be in 2022.
As far as governments are concerned, the press seems to have turned this into a real panic.