Posted Nov 18, 2020 by Martin Armstrong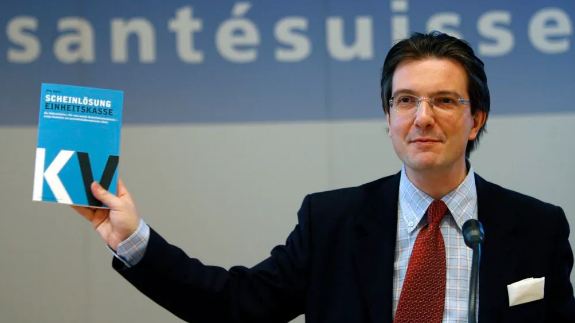 Swiss health economist Willy Oggier calls for skeptics of the new coronavirus to be taken seriously. He calls for the immediate introduction of a legal basis allowing them to impose heavy fines without going through lengthy procedures.
The private security services and the railway police should also be able to impose such fines, claims Mr. Oggier in an interview broadcast Tuesday by the German-speaking newspapers of the Tamedia press group. "Those who willfully ignore the rules of social distancing and hygiene must take responsibility for their actions," he adds.
He proposes to register the names of Covid-19 skeptics, and if they are infected with the virus not to grant them a bed in intensive care units in case of lack of space. Such a process could serve as a signal, notes the economist. "You often need a penalty for the system to work."
In the measures taken to combat the spread of the coronavirus, Switzerland should, Oggier specifies, follow the example of Austria, whose Chancellor, Sebastian Kurz, is a gifted communicator. According to the economist, the tests carried out on a massive scale make political sense.
What he is doing is eliminating the due process of law to allow people to be prosecuted quickly to crush all resistance. This is why there will be revolutions coming and people like him will eventually be dragged out and hung. You cannot crush the economy and force Communism 3.0 with this Agenda 2030. The people are not sheep or cattle. They have a right to respect, dignity, and freedom.