Posted Sep 17, 2020 by Martin Armstrong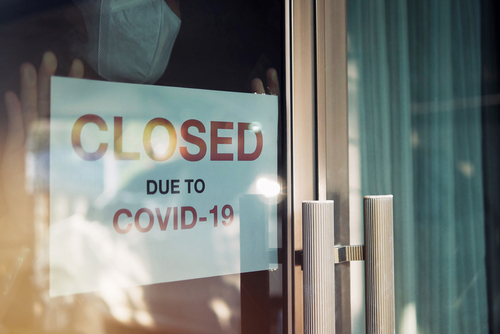 I seriously doubt that people realize the extent of the economic damage caused by this HOAX instigated but a group of Oligarchs & Academics frunk on their own power and ignorance of how the real world even functions. When you shake hands with someone, you get a sense of their character or lack thereof by the look in their eyes. When I met Kalus Schwab of the World Economic Forum, my impression was clearly one of academic arrogance. The people behind this bold attempt to alter the world economy do not fraternize with the little people they consider the great unwashed.
Even CNN now admits the "[a]bout 60% of businesses that have closed during the coronavirus pandemic will never reopen, and restaurants have suffered the most, according to new data from Yelp." in the meantime, we have a similar arrogance among market pundits who think a vaccine will save the economy and everything will recover as if nothing ever took place. What has been unleashed with masks and social distancing will leave a stain in the minds of so many who will forever look at others as a threat to their life transporting some disease.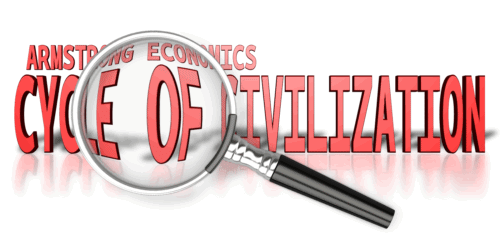 I have stated many times that in all my research, there is a cycle to the rise and fall of civilizations. The rise when it is beneficial for everyone to come together. You no longer have to bake bread because a baker is there which frees you to do things that you are good at.  Civilizations collapse when they (1) turn against their people, and (2) allow one class to oppress another. This is why Marxism is so dangerous. The more we move toward a socialist state means the state must suppress those that produce. Civilization no longer provides equal protection and thus it has lost its benefit for all (see How Empires Die).
The economic damage has undermined Western society and our economy. There will be no miracle recovery. We have lost decades of economic advancement. Small businesses have been devastated and these lockdowns have harmed the lower economic classes who mostly provided physical labor from cutting hair to driving trucks. These were the people who could not earn income from being locked down working from home. There has been a profound blow to the lower economic classes and the losses of savings for those who operated their small businesses are profound. Banks decline over 70% of loans for small businesses. That may now exceed 90%.