Cases of malaria have emerged in the US for the first time in 20 years. The timing could not be better as they are planning to release a new mRNA vaccine to combat malaria. The Bill and Melinda Gates Foundation awarded Oxitec, a biotech company, a large grant to develop genetically modified mosquitos. They are making us sick and profiting on providing us with a cure.
In April 2021, the Gates Foundation announced that 150,000 mosquitoes would be released throughout Florida. Aedes aegypti, a mosquito species known to carry infectious diseases, was set to be released in mid-2021 in both Texas and Florida. The braindead idea was that these mosquitos, although deadly to humans, cannot reproduce and therefore would eliminate the mosquito population. The number of diseased mosquitos set for release continues to increase. In August of 2020, CNN reported that 750 MILLION diseased mosquitoes were set to be released in the Florida Keys. The Environmental Protection Agency (EPA) is utterly useless and agreed to this mass experiment without analyzing the risks. Governor Ron DeSantis did nothing to prevent these GMO insects from infecting Floridians.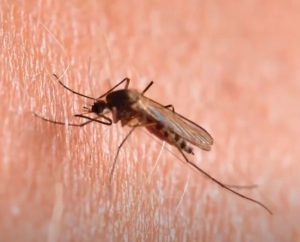 Oxtitec is calling this experiment "Friendly Mosquito Technology." The company "anticipates" that it will not post a risk to animals, people, or the environment. The government, CDC, WHO, FDA, EPA, and every corrupt government agency funded with tax dollars to protect the public is allowing this to take place.
"During these field tests, Oxitec will release into the environment male mosquitoes genetically modified to carry a protein that will inhibit the survival of their female offspring when they mate with wild female mosquitoes. The male offspring will survive to become fully functional adults with the same genetic modification, providing multi-generational effectiveness that could ultimately lead to a reduction in Aedes aegypti mosquito populations in the release areas. EPA anticipates that this could be an effective tool to combat the spread of certain mosquito-borne diseases like the Zika virus in light of growing resistance to current insecticides."
Gates funded the largest mosquito-growing facility in the world. A two-story building in Medellín, Colombia, is producing 30 million modified mosquitos per week. They are dropping eggs packed in gelatin capsules into the water to hatch, as well as releasing fully grown adult mosquitos into the air.
The government is permitting Gates to use the population as his test subjects. Every government agency has approved of this method, swearing up and down it is safe. Now we have a resurgence of a deadly disease not seen in the US for two decades. Where is the outrage?