Posted Mar 21, 2020 by Martin Armstrong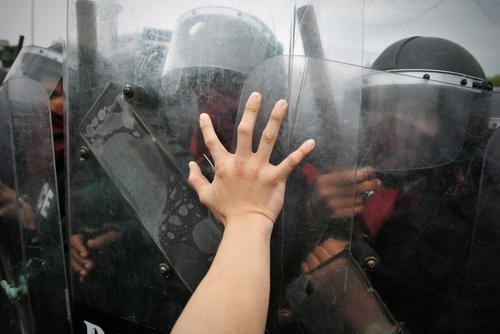 QUESTION: Dear Mr Armstrong
NOW in Italy
– use of drones by municipalities to CONTROL citizen and their movements
– you are allowed to exit from home only for go to supermarkets, chemistry, or walk with yr dog. Police could stop you n check and if you are out of yr home for a walk, they bring you in prison, you will have a quick judgment and to pay 300 euro, you will have a penal note and you will no more have the possibility to try to work in government or politic, you are permanently …signaled (as Scarlett letter!!)
– you can stay at max 200meters from home
– quarantine will be extended from 3rd April (present expected time to finish quarantine) till end of April
-schools closed until easter
WE ARE UNDER DICTATORSHIP!
ECONOMY DESTROYED, SOCIAL TISSUE DESTROYED, FREEDOM CANCELLED!! All in 2 weeks' time!
Please… WHAT COULD WE DO, NOW?!!
ANSWER: I really do not know. There is a major movement toward authoritarianism. Perhaps because they know the system is collapsing and they are using this as the excuse. I had an exchange with a doctor who said they need the quarantine and I am spreading dangerous information. I asked him to look at his pension funds. Are any left? He went silent. There is something wrong here. You do not destroy the world economy on this magnitude to even save 25,000 lives. Even if 40% of the population got this, with a death rate which is less than 3% (8% among the elderly), it does not warrant this economic destruction. They are wiping out small businesses, countless people have lost their jobs, others their entire pension fund, and there is no putting this back together again as nothing happened. This is a intentional economic destruction that is being carried out for an undisclosed purpose.
There is another agenda going on and they have even all the conspiracy people yelling this virus is understated and it will be exponential when that has not been the evidence in China or even Italy. Very curious what is the end objective here. How many small business will be wiped out. Countless jobs are being destroyed. I am looking at who is calling us in and who is not. Those who are not do not need help and are not in a state of panic for a reason.