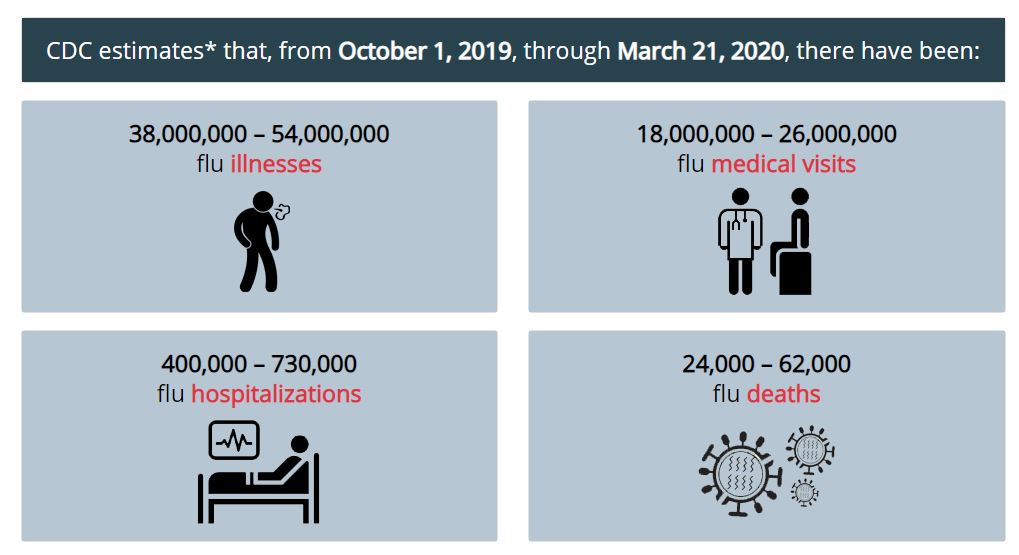 QUESTION: Hi Marty:
Good traders know when they are wrong based upon objective evidence.
You argue that the Coronavirus isn't a true pandemic, and that the governments' reactions to this are politically driven with the intention of advancing a socialist agenda. Your perspective is logical and supportable. But, it is very hard not to get caught up in the media hype and the constant stream of dire predictions and numbers. So, I am still not convinced one way or the other.
What would you need to see statically for you to change your position, and determine that the Coronavirus is in fact a true pandemic warranting the governments' response?
Best,
Dan
ANSWER: This is a pandemic, not an epidemic. The distinction is very significant. What I am saying is that politics is now taking over and using the hype for political gain. As of March 30, 2020, there have been 142,178 confirmed cases and 2,484 deaths. The flu results in 10 times the number of deaths each year. Ask yourself, why do we not shut down the entire economy for every flu?
If we take the ratio of flu numbers (10x), then there should be about 40,000 hospitalizations, 1.8 million medical visits, and 3.8 million people who get the virus. With 142,178 confirmed, we are well behind the 1.8 million for this flu season and that is not considered an epidemic.
The hype is being used for political purposes. This is way too exaggerated to make sense. This is too convenient and organized. I PERSONALLY have real information that elites in Europe were given the heads up and sold not just their shares, but their bonds. NEVER has there been a flight to quality that went directly to cash — not even 1929!
The numbers are far from what would be necessary to imply any justification for closing the entire world. It is true that good traders know when they are wrong, but they also know when something is wrong and this does not add up to the past.