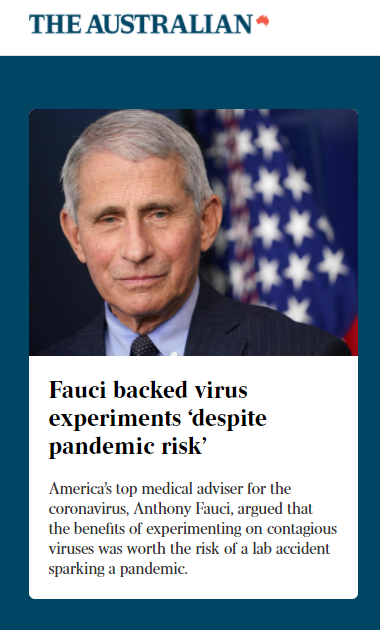 Fauci Research on Highly Pathogenic H5N1 Influenza Virus_ The Way Forward
We are heading into a real political crisis where internationally, more and more countries are starting to point the finger at Fauci. Yet, in the USA, the Biden Administration refuses to investigate Fauci or even suspend him, no less fire him. The more this unfolds with Fauci's lies, the worse this crisis will become, and perhaps this is part of the reason the model is showing Panic Cycles in our political models for 2022 and 2024.
Fauci may be refusing to appear in Congress to answer questions, hiding behind the Democrats in control of the committees and hoping they would never subpoena him, but this is not restricted to simply a Republican v Democrat confrontation. This is becoming a serious issue politically on a global scale. Other governments will point to Fauci to escape their own failures. The real problem here is the fact that viruses are organisms that evolve to survive, and that means to defeat any vaccine. We will see variants evolve that will circumvent these vaccines, which were never based upon the actual virus. Some are concerned that these vaccines may make the immune system less robust to handle new strains that will emerge. The great unknown is nobody really knows what will happen.