Posted Jun 8, 2023 by Martin Armstrong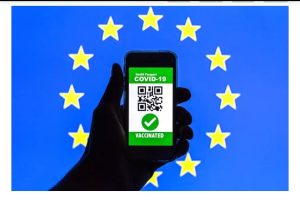 The European Union and World Health Organization met in Geneva this week to discuss plans for "future pandemics." Governments and global organizations still want to control the masses with forced vaccinations despite the utter failure of the mRNA vaccine that did nothing to prevent transmission or infection. Still, the EU and WHO are planning to implement a global digital vaccine passport ahead of "future pandemics."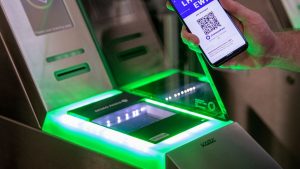 The European Union was the mastermind behind the digital vaccine passport. The WHO and EU signed an agreement on November 30, 2022, to ensure transparency and coordination on future health issues.
Thierry Breton, EU Commissioner for Internal Market, said:
"With 80 countries and territories connected to the EU Digital COVID-19 Certificate, the EU has set a global standard. The EU certificate has not only been an important tool in our fight against the pandemic, but has also facilitated international travel and tourism. I am pleased that the WHO will build on the privacy-preserving principles and cutting-edge technology of the EU certificate to create a global tool against future pandemics."
The World Health Organization issued a press release explaining the future of digital passports that will "help facilitate global mobility," or in other words, limit the freedom of movement for the masses. One of the key elements in the European Union's work against the COVID-19 pandemic has been digital COVID-19 certificates. To facilitate free movement within its borders, the EU swiftly established interoperable COVID-19 certificates (entitled 'EU Digital COVID-19 Certificate' or 'EU DCC')," the WHO stated on the EU's "legacy."
The WHO wants the entire world to adopt vaccine digital passports:
"To help strengthen global health preparedness in the face of growing health threats, WHO is establishing a global digital health certification network which builds upon the solid foundations of the EU DCC framework, principles and open technologies. With this collaboration, WHO will facilitate this process globally under its own structure with the aim to allow the world to benefit from convergence of digital certificates. This includes standard-setting and validation of digital signatures to prevent fraud. In doing so, WHO will not have access to any underlying personal data, which would continue to be the exclusive domain of governments."
The press release ends by saying they will be particularly targeting low and middle-income countries, who are always the test subjects for these plans. Are people from low-income countries really traveling the world here? Absolutely no one is concerned about the millions of migrants and refugees entering the EU and America while infected with diseases. Preventing the spread of illness is not their motive.