Posted Dec 28, 2017 by Martin Armstrong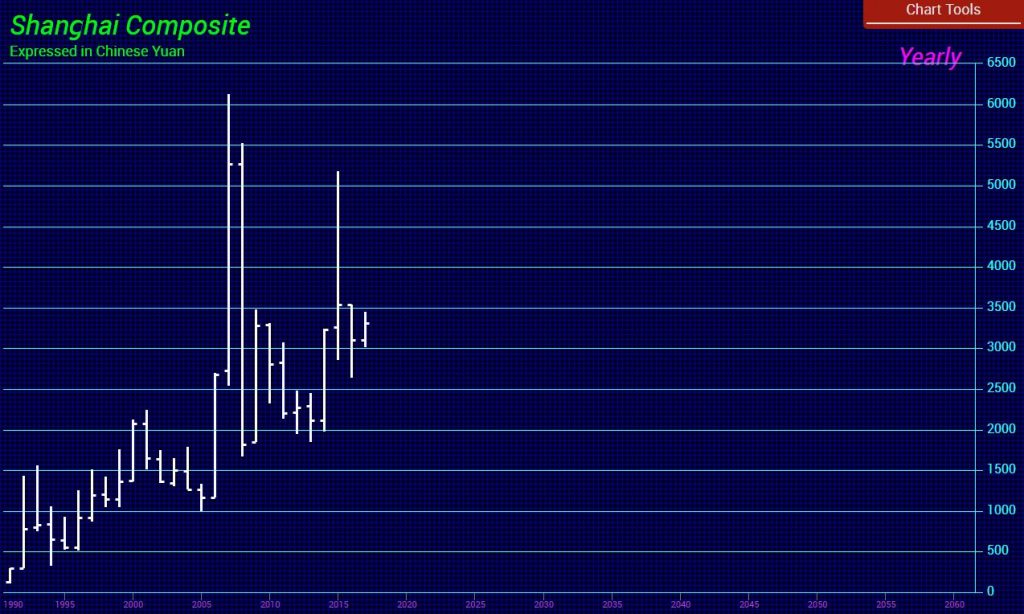 The Year-End number for the Shanghai share index is 3239.5. A closing above this number will keep the market in a consolidation mode. Resistance stands at 3478.01 and support going into 2018 will reside at 2444.0. A closing below 3478.01 will warn that we may see a retest of support.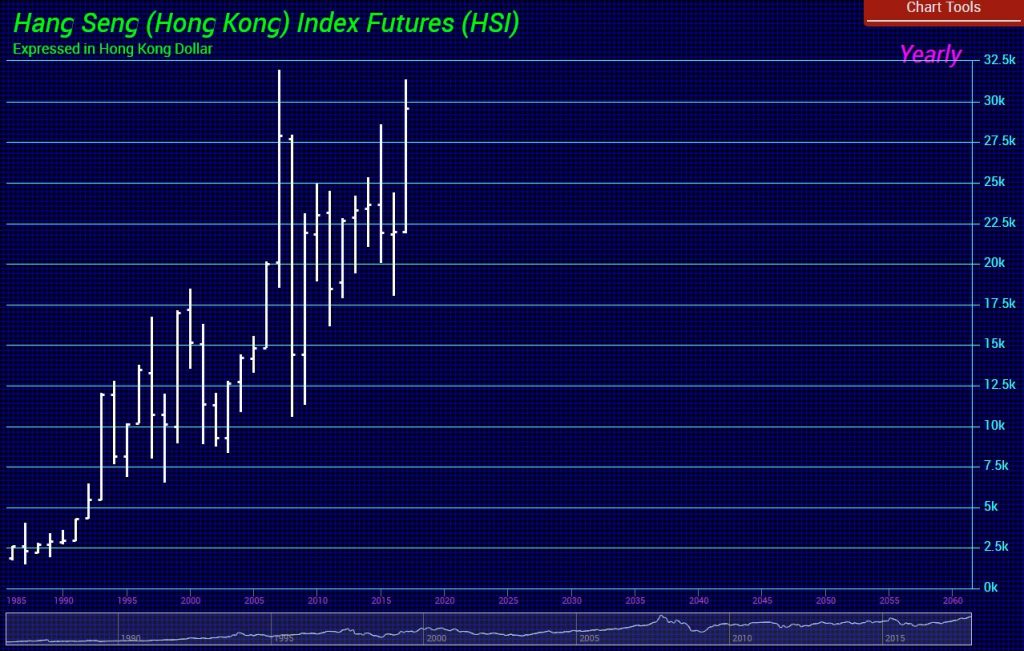 In the case of Hong Kong, there is a risk of new intraday highs in 2018, but 2017 may remain as the highest annual closing. If this proves to be correct, then 2018 could form a major high given this is also lining up with the Pi Cycle. Critical support will now lie at the 28620 level.