Posted May 21, 2019 by Martin Armstrong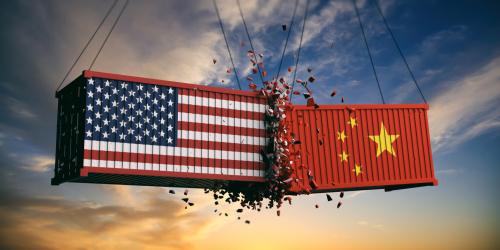 QUESTION: Do you support Trump and his trade war with China?
QW
ANSWER: No. Trump is living in an old world view of trade. The numbers are not accurate to begin with. The United States for years actually relied on economic interdependence with China as a stabilizing force in relations with Beijing on geopolitical levels. In other words, China needed the US market to sell products to provide employment for its people. The business between the two nations formed a check on U.S.-China affairs. However, as Trump escalates his trade dispute, he is playing with fire. Asian culture is a matter of saving face. You cannot negotiate in this type of confrontational posture that leaves the opponent weak in appearance. Regardless if it works for China or not, it becomes a matter of principle. The result is a reduced incentive for stability and restraint in Washington. We already have the nonsense that the Democrats have done with Russia in re-establishing the Cold War. Here we have the Republicans wiping out relations with China. It was Nixon who opened up China and split the close ties between Russian and China. This policy in the USA has actually encouraged the relationship between Russia and China even if it was never intentional.