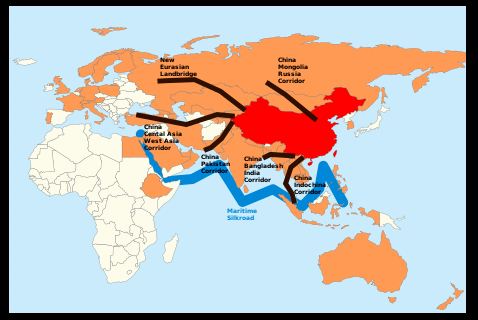 QUESTION: What is your view of China's One Belt and One Road policy?
ANSWER: The Silk Road Economic Belt and the 21st-century Maritime Silk Road, also known as the One Belt and One Road Initiative, (OBOR),  is a development strategy proposed by Chinese Government that focuses on connectivity and cooperation between Eurasian countries, primarily the People's Republic of China (PRC), the land-based Silk Road Economic Belt (SREB) and the ocean-going Maritime Silk Road (MSR). It was unveiled by Xi Jinping in September and October 2013. This is really nothing new. Trade between China and the Roman Empire existed. There are even records of Marcus Aurelius (161-180AD) sending a diplomat to China. Even the color purple was the royal color of an emperor who only he was allowed to wear. That was a dye which came from the East as was the case with spices and silk.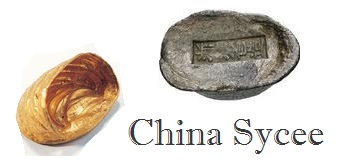 This strategy underlines history and China's push to take a larger role in global affairs with a China-centered trading network is the very aspect that will make China the Financial Capital of the World once again. This project was initially called One Belt and One Road, but in mid-2016 the official English name was changed to the Belt and Road Initiative. China has been focusing on infrastructure investment, construction materials, railway and highway, automobile, real estate, power grid, and iron and steel. This is the largest infrastructure project in history, covering more than 68 countries, equivalent to 65% of the world's population and 40% of the global GDP as of 2017. China never issued historically gold or silver coins. What has survived are private ingots known as Sycee that is a testament to the level of trade China enjoyed in the past.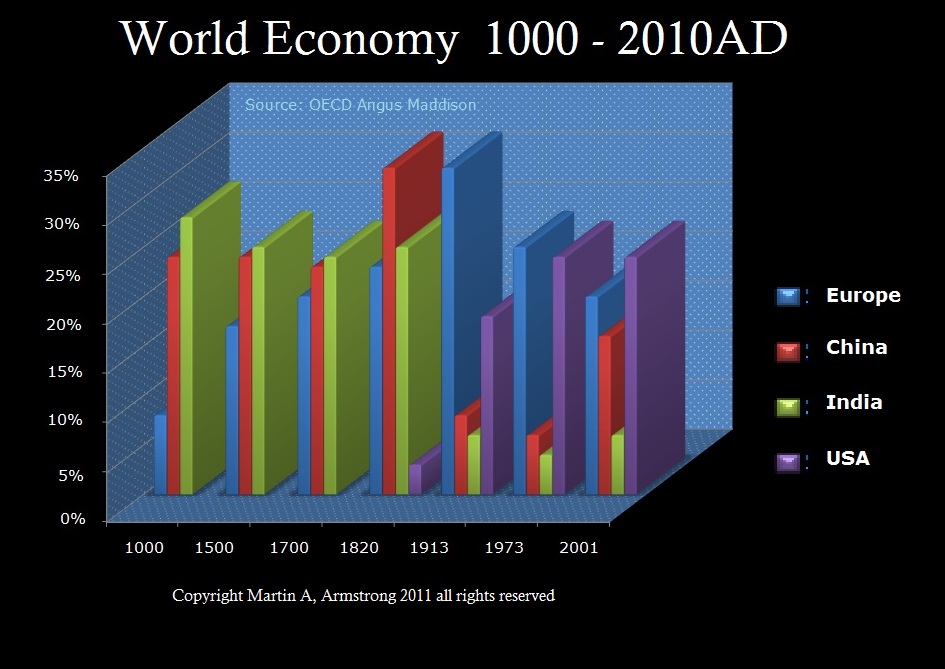 All our models are bullish LONG-TERM on China – Post 2032. We have opened offices in China and have been granted our business license in China which took three years to be approved.