Posted Oct 26, 2017 by Martin Armstrong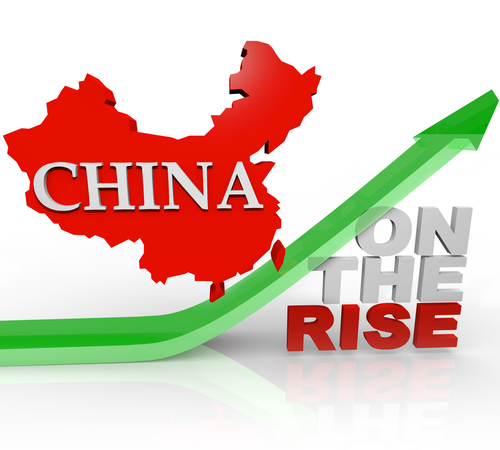 China is moving rapidly to advance and take the lead in technology from the United States and they will accomplish that in the years ahead. China is moving very fast on every front. China is moving faster on quantum communications and computing and they are embracing real Artificial Intelligence that is being ignored by the powers that be in the US government.
We were granted our business license in China BECAUSE of our technology while the USA keeps trying to suppress technology advancement in our field. That means the government even had to review the conflicts with the USA and dismissed them as all other nations as being "stitched up" as one put it in Europe.
The regulators in the USA have one policy – if the big boys do it it's OK. They are Too Big to Fail, Too Big to Jail, but big enough to hire government employees. Anyone else has to be regulated when the regulators do not even understand what they are doing. The bottom-line policy at the US regulators – if they do not understand it, regulate it out of existence. You are not allowed to compete against New York City.
In the United States, there remains overregulation because the government is clueless about technology. The next crisis will be really worse than 2007-2009 because they have chased so many from the marketplace with fines and regulations that make no sense. The SEC has had to announce strengthing rules for their own people in trading on inside information. The more regulators we have the more corruption that exists.
I have stated before, when I was managing positions for the Onassis estate in commodities, I had the largest physical position in Platinum. It took six months to get permission to trade at that level way beyond exchange limits and when I picked up the phone the first time, everyone already knew the size of my position. So much for regulators. Today, positions of managers over $100 million in assets must be reported to the SEC. You can bet that info is handed out under the table through the back door.
In quick succession, China in recent months has utilized a quantum satellite to transmit ultra-secure data, inaugurated a 1,243-mile quantum link between Shanghai and Beijing, and announced a $10 billion quantum computing center. The USA cannot even compete with this level of technology yet. We have been a full green light on our systems. There is no question that China will be the dominant economy after 2032.