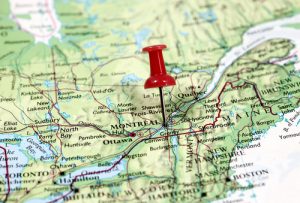 Quebec plans to implement a tax on unvaccinated individuals. Quebec Premier François Legault said that the vaccine, the one that does not prevent infection or transmission, is "the key to fight the virus," and adults who refuse to be vaccinated will be subject to a "health contribution."
The province suggested a tax of C$50 or C$100, but the premier said that amount is insignificant. Despite fully vaccinated individuals also contracting the virus, for the unvaccinated "there are consequences on our health-care network and it's not up to all Quebecers to pay for this." This claim is absolutely absurd. How will they implement this program when Big Pharma is churning out boosters and new vaccines? Imposing a "significant" tax on a subset of the population that has already lost most of their freedoms, and potentially jobs, will only worsen the quality of life for many Canadians.
"It's a question of equity because right now, these people, they put a very important burden on our health-care network. And I think it's normal that the majority of the population is asking that there be a consequence," the premier continued. Those who resist are a "burden," as numerous politicians have stated throughout the world.