Posted Sep 1, 2020 by Martin Armstrong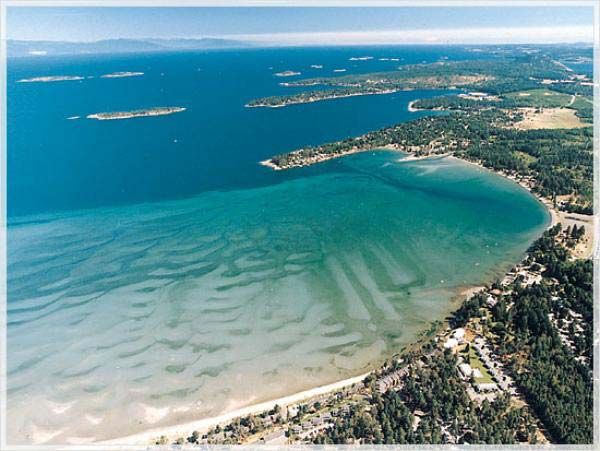 COMMENT: In a historic act of democracy last night, the Oceanside Common Law Assembly (OCLA) passed a Public Safety Bylaw that prohibits COVID restrictions and mandatory distancing, masking, quarantines, and vaccinations anywhere in the communities of Parksville and Qualicum Beach on Canada's west coast.
As of today, anyone who tries to impose COVID regulations on the people of these communities can face fines and imprisonments by OCLA and its Common Law Court.
Citing International law, the Assembly Bylaw states that these COVID regulations "are unlawful, unwarranted and medically unsound measures that threaten and assault the fundamental liberties, health and security of the people of our community …Therefore it is ordered that no-one is obligated to consent to or comply with any of these regulations … and anyone is free to actively resist and disobey such regulations and measures by any means necessary without fear of legal consequence."
The Bylaw concludes by accusing anyone who tries to impose COVID regulations on the community as being part of a criminal conspiracy and threatens them with "penalties and imprisonment upon conviction by the Common Law Court of Parksville … All police authorities are expected and compelled by law to enforce this Bylaw or be charged with obstructing justice and democratic process."
RB
REPLY: This is good news it really true but it's not verified. I believe that Trump will start to expose this after the election. Dr. Scott Atlas, a member of the White House coronavirus task force, has also come out and said that hydroxychloroquine has become a political issue rather than a medical one. We really do have to stand up to this tyranny for as I have said before, I have met some of these key players and they are clearly trying to take over the world to force change to their agenda.
The real dangerous position here is that they overthrow Trump and then set in motion this entire New Socialist Green Order. I am concerned that if Trump wins the election, they will then try to assassinate him by 2022. These people are on a global mission and they will not rest until the subjugate the entire world meaning also China and Russia, which will fail. This will only lead to war. They will not be able to subjugate the world and force their climate change agenda. Gates is obsessed with Global Warming and overpopulation. He has the UN behind him now. Even the WHO now includes climate change into their demands for health. No wonder why they refused to answer Trump's questions.