Posted Apr 10, 2021 by Martin Armstrong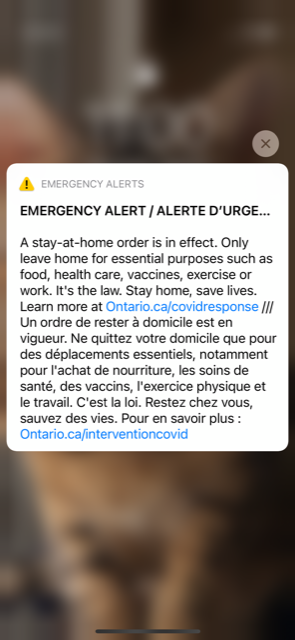 COMMENT: Hi Marty,
This just came through to every cell phone. We are not allowed to leave homes in Ontario unless we seek healthcare or vaccines. I guess vaccines are not considered healthcare, since they are listed separately.
Is there a vaccine from totalitarianism?
L
REPLY:
There is absolutely no evidence that lockdowns reduce anything, nor masks and social distancing. The 
Marine study
showed that masks, social distancing, and quarantines did not people from still contracting COVID. These tyrannical COVID supporters screamed demanding that it be withdrawn. They want to end society as we have known it. It seems this will eventually require a revolution. It is unbelievable how human rights mean nothing. Violence is rising because people are being confined. Everything from shooting a noisy neighbor to rapes and domestic violence is rising along with teenage suicides. There are manipulating the White House website
removing all the dislikes
trying to pretend the majority approve of destroying our future.