Posted Sep 28, 2022 by Martin Armstrong
Canada is finally ending the absurd COVID vaccine mandates. No, Trudeau did not come to his senses. The truth of the matter is that the majority of people dying from COVID are the triple and quadruple vaccinated. In fact, they account for 90% of COVID-related deaths in the past three months.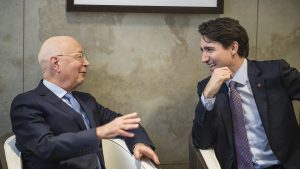 There is true mass psychosis surrounding the vaccination. It does not prevent transmission or infection. Despite that being a known fact, politicians are eager to promote the vaccine, along with the media that continues to push boosters on every platform available. People are bringing their babies and elderly loved ones to get the latest vaccine with lines out the door. What happens now when the mask falls and people realize the truth? There are people crying online that it is "too soon" to remove the vaccine requirement. It is cognitive dissonance. They cannot allow their brains to process that they were lied to for years. The vaccine only weakened people's immune systems and made them more susceptible to COVID.
IT WAS NEVER SAFE AND EFFECTIVE.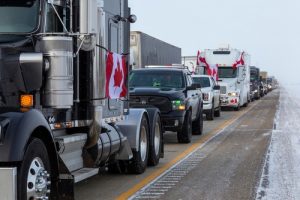 I congratulate the Canadian Truck Convoy and all others who risked their liberty and lives to protest this false narrative. The silent majority has won, but at what cost? Countless lives were destroyed over this mandate. People lost their livelihoods and homes. Some who I personally know were forced to flee Canada as they were not willing to risk their health. Businesses were ruined. Families were separated as the demonized unvaccinated could not even enter Canada. Lives were completely uprooted due to this vaccine mandate imposed by the Trudeau Administration.
And now they want to pretend everything is ok and sweep it all under the rug. No. We should remember what Trudeau and the globalists did to the people. The unvaccinated were gas lighted and banished from society for years. The people were threatened in every way possible until they agreed to submit to the government's order. We now see how much control the government has over the people. Public confidence will never be the same.