Posted Sep 24, 2017 by Martin Armstrong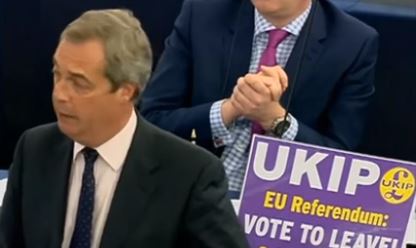 Theresa May' Florence speech is being seen by many as a betrayal of BREXIT. Instead of getting on with it, she has said that there will be a longer transition period even two years beyond 2019 into 2021. She said that Europeans will still be able to come and work in Britain into 2021 but under a "registration system" that many fear will still allow terrorists to enter from Europe.
Prime Minister May said that the temporary transitional arrangements "will not go on for ever"and will end around two years after Britain leaves the European Union (EU) in 2019. She made it clear that "[d]uring the implementation period, people will continue to be able to come and live and work in the UK." She did also say that "[t]here will be a registration system, an essential preparation for the new regime."
Dragging this on has many concerned. While she says businesses should have the time to plan, quite honestly, two years is plenty of time. The way the markets are looking going forward, Britain may find itself engulfed in the European banking crisis even before 2019.
The Yorkshire MEP Jane Collins, who was preparing to run for the leadership of UKIP, has said she would step aside and Nigel should come back. Most people say he is by far the most effective politician perhaps in Europe as a whole. In my opinion, all Nigel has to do is show this chart on TV. British GDP has gone nowhere but down since it joined the EU. Britain is in Europe, but it should never be part of the EU – plain and simple.