Posted Sep 10, 2020 by Martin Armstrong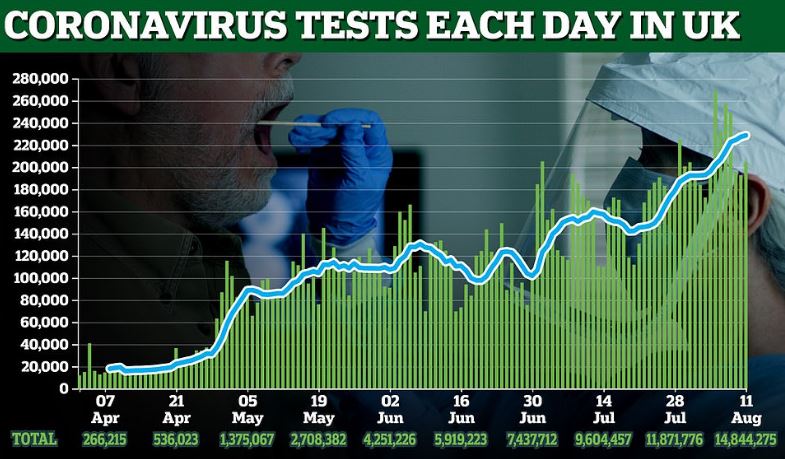 COMMENT:
Hi Marty,
Slovak Parliament passed, a few days ago, the law that obliges telecoms to hand over to the Ministry of Health the data (name, cell phone number, and location info for the last 2 weeks) on everyone who has, at any point in the prior two weeks, been abroad (and has now entered Slovakia). This goes contrary to the previous telecom laws that provided for some privacy; now privacy is out and total government surveillance is in. For "health" reasons, of course. The government will thus be able to instantly know which Slovaks (or people with a Slovak cell phone) have not complied with the decree that forces everyone who returns from a "high risk" country (which now includes virtually every country in the world, incl. most European ones) to get immediately tested for "covid" as well as quarantine for two weeks. The fine for not complying with the test/quarantine is 5,000 euros –  about half of the average annual wage in Slovakia!
(Also, in an extension of the obligatory muzzle decree, even little kids in schools will now have to wear masks! In a country with 37 alleged "covid" deaths since March, and a handful of people in hospitals with "covid". Btw, the fines for not wearing a muzzle where it's mandated are up to 1,695 euros.)
Meanwhile, more tyranny in the UK too.
New restrictions make meetings with more than 6 people illegal, and one can get arrested (and fined up to 3,200 GBP). So I guess that also means no more anti-tyranny demonstrations. How convenient!
Any hospitality venues that are allowed to be open (such as restaurants, cafes, pubs, etc) must take and keep customers' contact info (for tracking & tracing). And, thousands of "Covid-secure marshalls" will be policing towns and streets to ensure everyone is obeying the rules ("social distancing", masks, etc).
Health Secretary Matt Hancock said the new rules will last for the 'foreseeable future', and will only be withdrawn after the implementation of a vaccine or better mass testing.
Even more insanely, they plan to test every person EVERY WEEK, doing 10 million "covid" tests every single day (by early 2021 – so obviously the plan is to keep this farce on for the long term). Only the people who have a negative test would be allowed to enter venues and public places!
Workplaces, schools, football stadiums, entertainment venues, GP surgeries and pharmacies are all outlined as potential sites where testing could take place. Digital immunity passports for those who test negative would also be rolled out to allow safe travel, a return to work and other activities.
It comes after it emerged that theatres and sports venues could soon test all audience members and let in those with a negative result under the Prime Minister's plans to get life in the UK back to normal. Mr Johnson today announced a pilot programme will be launched in Salford next month which will see audiences at both indoor and outdoor venues tested on the day to see if they are infectious. Those who test positive for coronavirus will be sent home while those who test negative will be allowed in. Mr Johnson told a Downing Street coronavirus press conference this evening that negative tests would effectively provide people with a 'passport' which would allow them a 'freedom to mingle with everybody else who is similarly not infectious in a way that is currently impossible'. 'in the near future we want to start using testing to identify people who are negative… so we can allow them to behave in a more normal way.'
And, here is why the number of "infected" has allegedly been rising. (As in every other country, the vast majority of these alleged "infected" have no symptoms whatsoever.)
From 13,000 daily tests in April to some 240,000 daily tests now!
Take care.
P
REPLY: These politicians know full well that there is no pandemic. They are deliberately doing this because their economies are collapsing and using this virus is the best way to pretend they are protecting the people while they are preparing to try to reorganize the economy and cleverly default on national debts. Borris Johnson is a disgrace to the conservative Party. I am glad Maggie Thatcher is not alive to see what Borris has done. Anyone who doubted that the British pound would penetrate the 1985 low, perhaps should take a closer look.