Posted Jun 25, 2017 by Martin Armstrong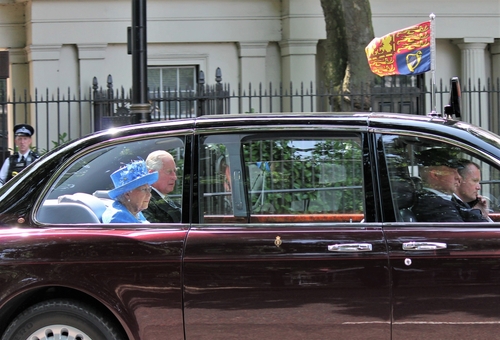 So far, Prime Minister Theresa May has been unable to form a majority government. She is now officially on the clock and being unable to strike a deal means her government will fall apart. Negotiations with the Democratic Unionist Party, a far-right Northern Irish outfit whose support seems necessary for her to win the vote, have not gone well.
 The Queen gave her speech this past week, appropriately enough, the Queen's Speech, which has created about a one week to 10 days deadline for a crucial vote in the House of Commons. If May loses that vote, she'll likely be forced out of power. If May loses the vote, the most likely outcome is that the UK holds yet another election to try to put together a more functional Parliament. The UK government is now paralyzed by electoral politics just when the BREXIT negotiations are just getting underway.
Make no mistake about it, if May is defeated in the coming vote, we will see a major shock wave around the globe ramifications for the security of Europe as a whole. It is unlikely that Jeremy Corbyn will be able to form a government either. He would get 14 days. Hence, it would appear that he would stand a better chance in a general election. If the Labour Party wins a new general election thanks to the students, they are clueless as to what his far-left brand of Marxism will do. Corbyn has, among other things, suggested the UK should get rid of its nuclear weapons and withdraw from NATO. It is Britain who supplies the backbone to NATO in Europe. Should Corbyn actually act on these radical ideas, he will certainly destabilize Europe as a whole. However, the mere expectation and/or uncertainty of a Corbyn-led UK would further unsettle every aspect of Britain from the political to the economic future of the nation. Corbyn is proudly a Marxist and he will take Britain back to the Dark Ages. Our Special Report on Britain is incredibly important far beyond the shores of just Britain.