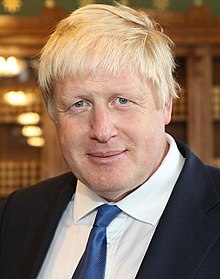 Boris Johnson has been elected as the new Prime Minister of Britain and he has promised to take Britain out of the European Union "come what may." Jeremy Corbyn says Labour will table a motion of no confidence, designed to force Boris Johnson from office "at a time of (their) choosing," adding "it will be an interesting surprise for all of you." That is the main concern that if Labor gets a hold of the government, Britain will see a massive exit of capital and Corbyn will single handedly destroy the British economy, which has been the concern behind in the decline in the pound sterling.
Boris Johnson beat Jeremy Hunt in the battle for the leadership of Britain's governing Conservative Party winning 66% of the vote. Although the Conservatives' working majority in Parliament is very small, it appears to be enough to ensure that Mr. Johnson will succeed Mrs. May as prime minister and Labor will not be able to stop that at this point in time.
What is very interesting is that our computer gave us two targets — May and July 2019. Prime Minister Theresa May said she would step down as leader of the Conservative Party and then as prime minister after repeatedly failing to get her Brexit plan through Parliament on May 24th, 2019. The next target was July, and here we have Boris Johnson elected. Now we are looking at October and December going into year-end.