Blog/Forecasts
Posted Jun 24, 2016 by Martin Armstrong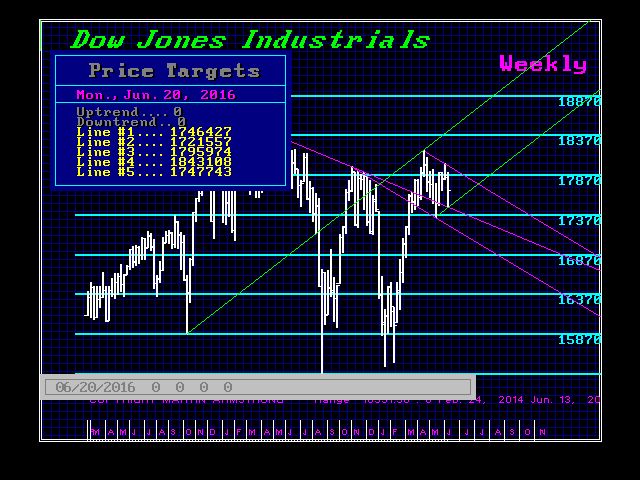 The Dow has fallen in a knee-jerk reaction to BREXIT, which really is hype thanks to politicians. The gains for Britain are clear. It escapes the forced immigration and it escapes from EU draconian regulation. It is effectively the same as the American Revolution where the slogan was "no taxation without representation," and the EU structure is outright anti-democratic where the people are not represented at all. Britain has stronger trade links with the United States than with the EU. Only about half of its exports are to the EU, but that is offset by EU imports. There is nothing to gain here with regard to trade. The EU will try to play it tough and hurt its own people to try to demonstrate they will punish any other country who seeks to leaves. Referendums are already being circulated in France and Netherlands, in addition to the sentiment to exit in Greece, Italy, and Spain.
Nothing will change with NATO, and in fact, Britain has proven to be the real backbone of military power within Europe. They stand absolutely nothing to gain from BREXIT and now it's all about trying to punish the markets so politicians can live high off the hog as they say.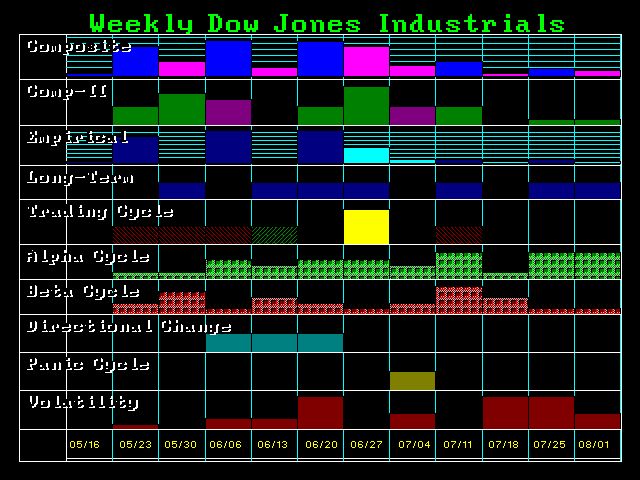 We can see that this was the target week. We had three Directional Changes in a row this month and this is exactly what has resulted. A choppy pattern back and forth. Note the high bar in volatility for this week as well. We have a Panic cycle starting the week of July 4.
Turning to the numbers, the TV is trying to make a huge deal out of the 500 point decline. Our two Weekly Bearish Reversals remain unchanged at 17434 and 17120. Only a weekly closing below 17120 will signal a serious drop. That opens the door to a decline to test the 15450-15300 zone. Only a June closing BELOW 15340 would warn of a more pronounced decline where our support lies at 14750 followed by 10400-11000.
A closing BELOW 17434 today at least implies we will see some follow-through into next week. A close today below 17120 opens the door to a drop down to August/September or as late as October. Pulling back instead of breakout out extends t6he chaos and the cycle it appears until post-elections.