Posted Jul 10, 2020 by Martin Armstrong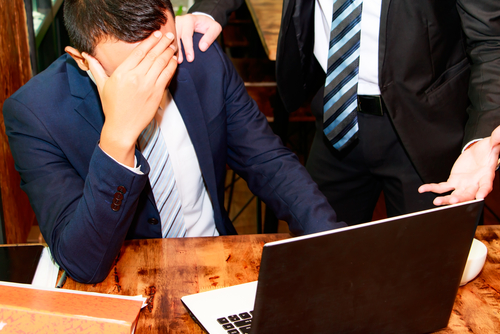 QUESTION: Dear Martin,
Thank you for your commitment to helping others through this unsettling time.
Long before I found you, I was fascinated with the capital markets and historical financial crashes, in particular. I spent many years on Wall Street (and LaSalle ST) building and marketing trading systems for the listed options industry.
Through the numerous currency failures, be they inflationary or deflationary, running to private assets has been a lifesaver for some clever enough to figure it out or those lucky to be serendipitously well positioned. Yet, it is always about timing. That is the subject of this question.
If the value of a currency is based on the productive power of the people behind the currency, it makes sense that Socrates is pointing to private assets going forward. It seems to me that the very best private assets would be businesses that enjoy productive power (not so easy to predict/choose in this environment). Whether we are denominating in dollars, rice, or seashells, it seems that a solid business will crank out currency units in whatever form and be a good hedge.
Hugo Stinnes emerged after WWI as an industrialist. Controlling coal, steel, electricity, and other fundamental businesses, he was able to profit as the currency collapsed. Stinnes continued this work straight through the introduction of the Rentenmark and Reichsmark seemingly not skipping a beat. He possessed productive power but was also very politically connected, which is key to this question. Later, The Third Reich was notorious for shutting down or nationalizing businesses. We look to be headed in that direction.
For those accumulating profits in, for example, mining stocks during the commodity boom, or wheat contracts, or equities, the question is, how do we get out of those trades? What is the risk that we sell/trade at the right time only to have our assets seized? For example, do you foresee a day, here in the U.S., whereby the government liquidates a portion of an account's common shares for a bail-in or wealth tax? If so, then illiquid private placements (productive real estate or businesses with durable Free Cash Flow) that are very hard to value (and liquidate) might be the only real safe haven.
The risk seems to be everywhere. The risk most concerning and most difficult to predict or quantify is Government Risk – even here in the U.S. I can understand why the very wealthy buy paintings and rare items. Such items represent a real possibility to function as a "time machine" to bridge this insanity.
I would love to hear your thoughts. Above all, Socrates is a lifesaver and I am humbled to have access.
With respect,
JC
Texas
ANSWER: Yes, I knew a client who bought up all the old coins for scrap metal. Then it turned out there was a shortage of metal so the old coins were deemed valid at a new exchange rate. He made a fortune. There are definitely commodities that will preserve wealth in times like this. We must be careful about the Socialists, for they will do the same as the Nazis and nationalize just confiscating assets.
I believe the best shot we have is Socrates — let it monitor the subtle shifts. The one thing you can count on is the greed of those in power. Just as I began to see the subtle shifts with the Repo Crisis last August 2019, thereafter the markets were showing something was not right. I stood up at the WEC in Orlando and warned that something was seriously wrong and that the market would undergo a serious correction with the turn in the ECM.
Historically, Socrates seems to pick up things we humans do not see because they are subtle. It is like playing chess. You have to come up with a strategy and play in your mind the next several moves. You will lose if you simply react on a one move at a time basis. This is what Socrates is doing. It is playing out strategies. It looks for the possible paths and then monitors the movements across the entire globe to determine the eventual path. This is why NOBODY can forecast the future with 100% accuracy. We cannot as humans see all the possibilities. Socrates is mapping out the future and it reveals the most likely path and course of action.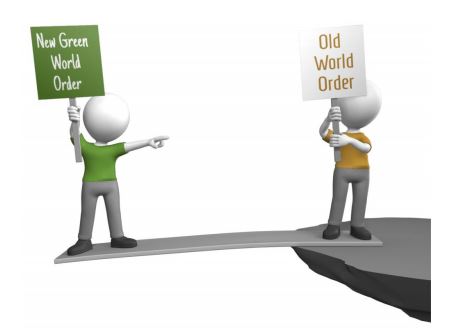 Things can change and we get cycle inversions. But it is always playing one region against another. This is why all of these pundits fail because they focus typically just domestically and never see the trends coming from external factors. Things are so bad in Europe and the politicians are deliberately blocking travel from the USA to Europe in an effort to overthrow Trump to further their New Green World Order. In the process, before year-end, they will bankrupt at least 20% of all small businesses and wipe out the tourist trade for Southern Europe. These morons think they can placate the public with minimal subsistence from Guaranteed Basic Income they are beginning in Spain.
They will NOT be able to defeat the Monetary Crisis Cycle no matter what schemes they come up with. This is totally insane. Nevertheless, we will be monitoring what markets we need to exit in advance to try to preserve assets. This is a game of survival of the fittest. We do not have to run around naked on some island eating bugs. But we may have to take precautions and move to safe havens outside of urban cities for sure.