Blog/Dow Jones
Posted May 6, 2016 by Martin Armstrong
In the Dow, we have technical support at 17573 and a Daily Bearish Reversal at 17568. At the time of this posting, the Dow is trading at 17633 and the low has been 17580. A closing beneath this level will warn we could see a decline into the week of the 16th. The primary Weekly Bearish Reversal lies at 17120. Electing that would signal  a potential sharp drop of 1,000 points. Otherwise, we are churning. Holding this technical support today still leaves this market in a position for a two-week rally and new highs cannot yet be eliminated. We would not expect any major follow-through. This topping pattern is similar to when the Dow tested the 1000 level four times before it finally broke out to the upside in 1985 with the start of this Private Wave.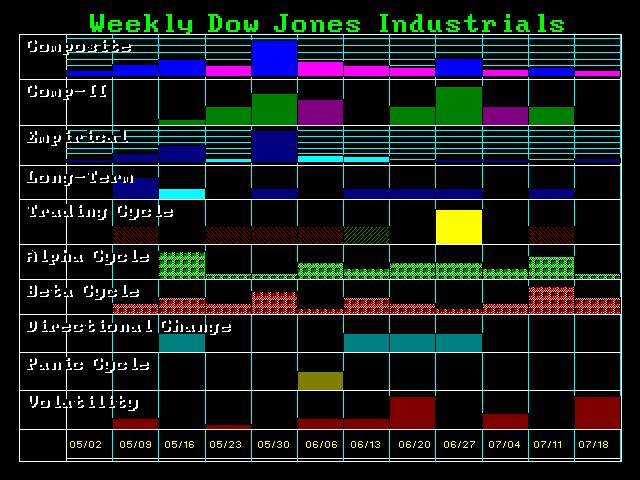 When we look at timing, we can see that the weeks of the 16th and 30th are the key targets, with a Panic Cycle coming into play the week of June 6. We have a Directional Change also the week of the 16th, so ideally whatever we get the week of the 16th should be followed by the opposite trend for two weeks thereafter into the week of the 30th. We do see Directional Changes clustering in mid-June and a rise in volatility the week of June 20th, which just so happens to be the BREXIT vote. We will be putting out a special report on BREXIT shortly.
So do not anticipate. Let the market confirm its decision. We are in a choppy period right now so do not get committed.