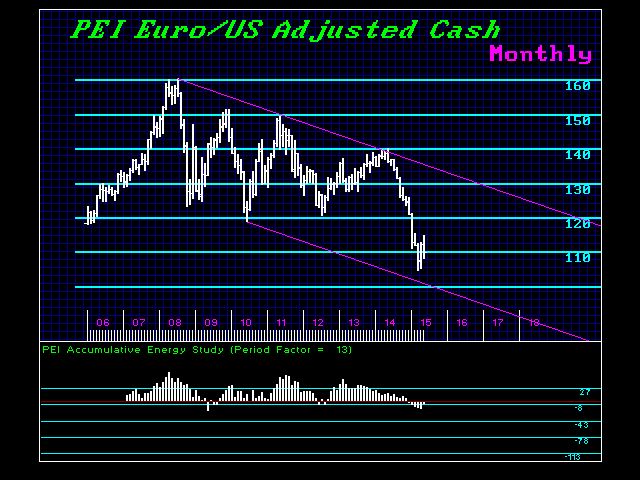 It appears that a June closing on cash below 11095 in the euro will reflect Grexit. A month-end closing for June below 10520 level will be very bearish short-term. However, keep in mind that the major Bearish Reversal lies down at the 10335 level. Therefore, only a monthly closing BELOW 10335 will CONFIRM the 11500 is the extent of any rally.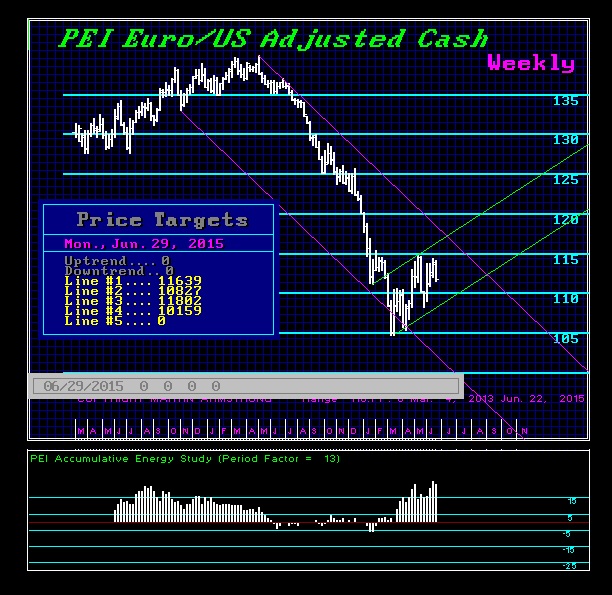 Until we see a monthly closing BELOW 10520, then it remains possible that we could still exceed the 11500 level. A monthly closing BELOW the 10335 will confirm the high is in place and will signal phase two to begin with the euro falling below the 80 cent level relative to the U.S. dollar.
The Weekly level requires a closing above 11540. We can see that the Energy Model has been positive on the weekly level, yet still negative on the monthly level. This reflects that the euro has not sufficiently broken out to the upside.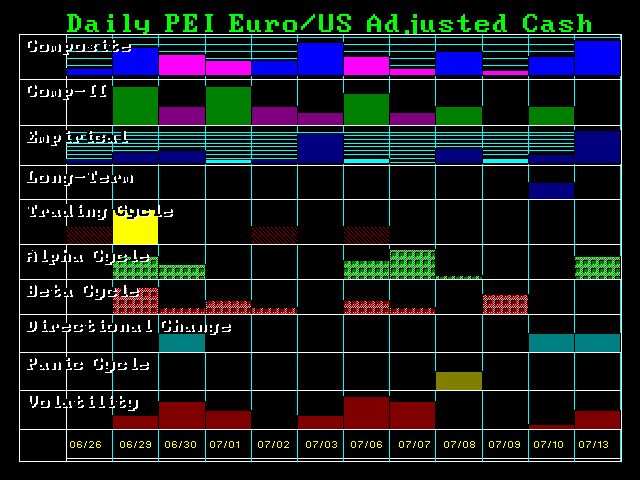 Keep in mind that the dollar will rise during an economic decline. The higher the dollar, the steeper the decline. Politicians will blame external factors. They never understand how markets function because they never seem to grasp the world economy is connected. So we need a rising dollar to turn the U.S. economy down and that sets the stage for chaos into 2017.