Blog/Regulation
Posted Jun 25, 2019 by Martin Armstrong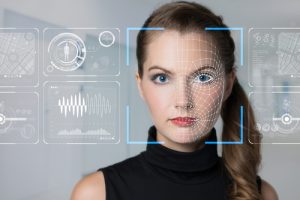 The recent Financial Times investigation revealed that Microsoft had collected discreetly a facial recognition database of some 10 million images of some 100,000 people. They apparently used it for facial recognition software. When the FT began investigating, Microsoft discretely deleted the database. The public dataset, called 'MS Celeb,' included images of 'celebrities' pulled from the internet, but also contained photos of 'arguably private individuals,' often without their knowledge or consent, the FT found.
The classic film, the Minority Report, takes place where facial recognition is just using eye scans. To become invisible, he goes through a procedure where he gets eye transplants to hide his identity. This scene shows that when walking through a store, they scan his eyes and offer advertising tailored to preferences. There is no question that this technology can become much like the movie but using facial recognition eliminating the option of just getting our eyes replaced.
Already there are government agencies using facial recognition to look for people walking in public places. New York Police Department's facial recognition system, includes image alteration and the use of non-suspect images. They are using facial recognition in Britain to look for criminals, but it is apparently wrong 96% of the time. There has even been lawsuits filed over this intrusive approach. San Francisco banned the police from using facial recognition. There are companies offering facial recognition for police.
There is no question that facial recognition poses a significant threat to our privacy and could hamper First Amendment-protected protests and other legal activities. Anyone who exercises their right to join some protest can find their faces suddenly recorded into a secret database that pops up on any encounter with governments.