Blog/Regulation
Posted May 16, 2019 by Martin Armstrong

QUESTION: Marty; You mentioned at the cocktail party in Rome, which was spectacular BTW, that your concern would be capital controls emerging when the euro starts to break hard. Do you have a time frame for that?
WJ
ANSWER: Yes, the view from the cocktail party was spectacular. A bit cold; we could have used that global warming.
We saw Turkey move to entertain that which set off the contagion in emerging markets overnight. While the history books tend to put the blame for the Great Depression at the feet of corporations, as did Galbraith, they never mention the Sovereign Defaults of 1931 or the fact that there were capital controls imposed.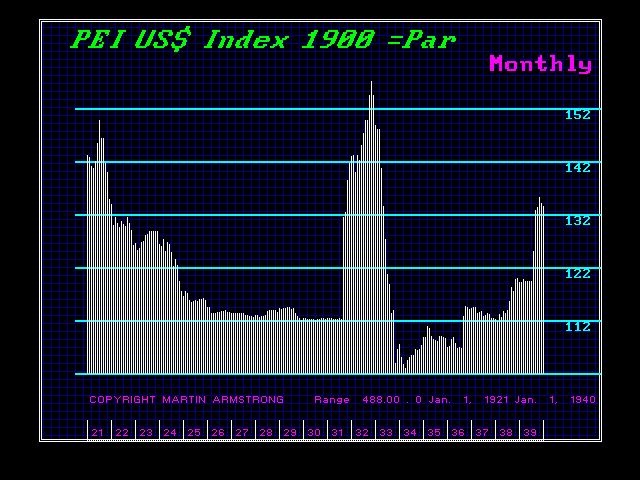 The flight of capital to the dollar was met by imposing capital controls. These capital controls may have solved the flight of capital immediately, but at the cost of a complete collapse in confidence in Europe as a whole. The lesson from 1931 was not that of PROTECTIONISM, which killed trade, but it was the imposition of capital controls that brought international trade to a halt. If capital could not be exported, then commerce could not buy any goods. This was far more drastic than protectionism with tariffs. There just seems to be very questionable analysis applied which was either by true idiots, or more likely, the analysis deliberately hid the actions of government to justify the takeover by Marxist Socialism.
The time frame where we may see governments resort to capital controls might arrive in 2021-2022. We MUST be realistic that capital controls are far worse that trade disputes.