Posted May 22, 2018 by Martin Armstrong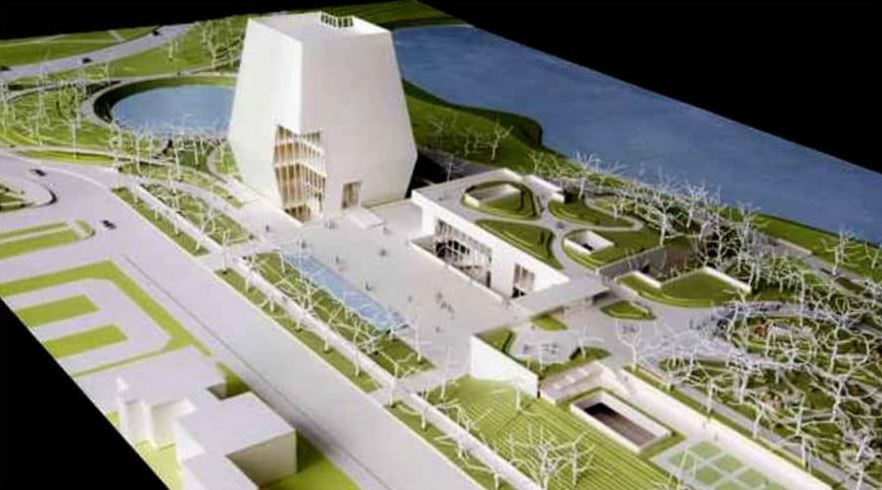 A lawsuit has been filed to stop Chicago from taking a park to build the Obama Center as if every president warrant such a thing when all he did is miss 65% of his security briefing to play golf. It is such a joke that every president get to build a huge center to celebrate their accomplishments even when they accomplished nothing. Why would you need a huge library when most of the documents are classified anyway. It just becomes another propaganda center to rewrite history.

If these people need such things, then there should be one building in Washington where all presidents get to put on their show. Like Disney's Hall of Presidents, they can even have a robot deliver their speech every day in their voice to visitors if anyone shows up.
I use to stop by Ben Franklin's tomb in Philadelphia when I was in town and had the time. There was no huge building for a personal library and he was a man who really contributed to everything that put reality in the word "freedom" as well as "liberty for all". He requested no fancy grave. He was a humble man in the end.
Then there is the tomb of Thomas Jefferson with the epitaph which he too wrote. Note that he did not even mention being President of the United States.  To him, being the author of the Declaration of Independence was the most important accomplishment of his life. He too did not need a huge library to celebrate that accomplishment. Humility once upon a time meant something.
I just do not see why Obama needs to take away a park in a crowded city for his personal legacy that really accomplished nothing in the end but hardship.