Posted Jul 13, 2019 by Martin Armstrong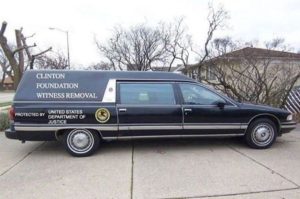 There have been countless stories of how Jeffrey Epstein and the Clintons would fly around and go off to his secret places. When federal prosecutors announced sex trafficking charges against Jeffrey Epstein this week, they described him as "a man of nearly infinite means." They argued that his vast wealth — and his two private jets — made him a flight risk. Bill Clinton took four trips with Epstein on his private jets, one to Europe, one to Asia, and two to Africa.
Former President Clinton has not been linked by prosecutors to the current or previous accusations against Mr. Epstein in sex trafficking. Epstein began in finance at Bear Stearns and when he struck out on his own, Mr. Epstein came in contact with Clinton in 2002, when the former president took a trip on Mr. Epstein's private jet. Clinton had been out of the White House for two years and the contact seemed to be related to the Clinton Foundation. Jeffrey Epstein's lawyers said in a letter back in 2007 that he forged a close relationship with former President Bill Clinton and helped conceive an arm of the Clinton Foundation.
Of course, the rumors running around are that Epstein will spill the beans on Bill. The problem with that scenario is the presumption that the prosecutors would even be interested in exposing Clinton, which to date nobody has dared to even assume there is fire behind the smoke.