Posted Dec 25, 2020 by Martin Armstrong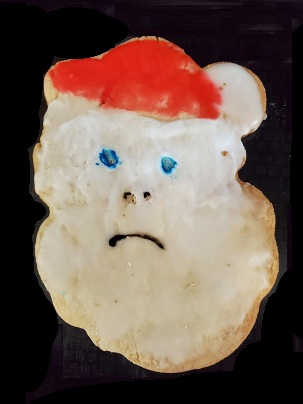 My father worked in a bakery when he was going through college so every Christmas we would make the cookies to leave Santa with the necessary glass of milk. Tradition in families lives on even after their originator is gone. I inherited that duty to make the cookies. This year, it just felt right to make a few Santas who were not so jolly. In Florida, it is much more like a normal Christmas. The stores are packed and there is Christmas music everywhere. But it looks like 25% of the cars seem to be from New York, Pennsylvania, and New Jersey with some from Ottowa mixed in. Down here, we know it is fall because the license plates on cars are all different colors. Palm trees don't change colors – just the license plates.
Merry Christmas wherever you are!