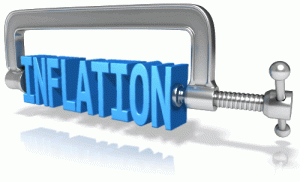 Powell's decision to retire the word "transitory" when discussing inflation was too little, too late. The Bureau of Economic Analysis (BEA) reported that US inflation soared 5.7% in November on an annual basis, marking a 0.5% rise from October. The gauge has not reached this level since 1982. Eliminating food and energy from the equation, prices rose 4.7%, which still marks the most significant increase since September 1983.

The BEA noted that consumers are spending more on essentials. The Biden Administration touts rising wages without understanding that this is contributing to the wage-price spiral. Employers are paying their employees more to keep up with the cost of living. Costs go up for businesses and therefore go up for the consumer.
Expect the Fed to finally take a hawkish approach in 2022.