Posted Jun 4, 2020 by Martin Armstrong
QUESTION: Hi, Martin
You have referenced the three different types of inflation in previous posts. Please speak to what we can expect to see manifest from this record money printing/stimulus from the Fed.
Thanks,
MD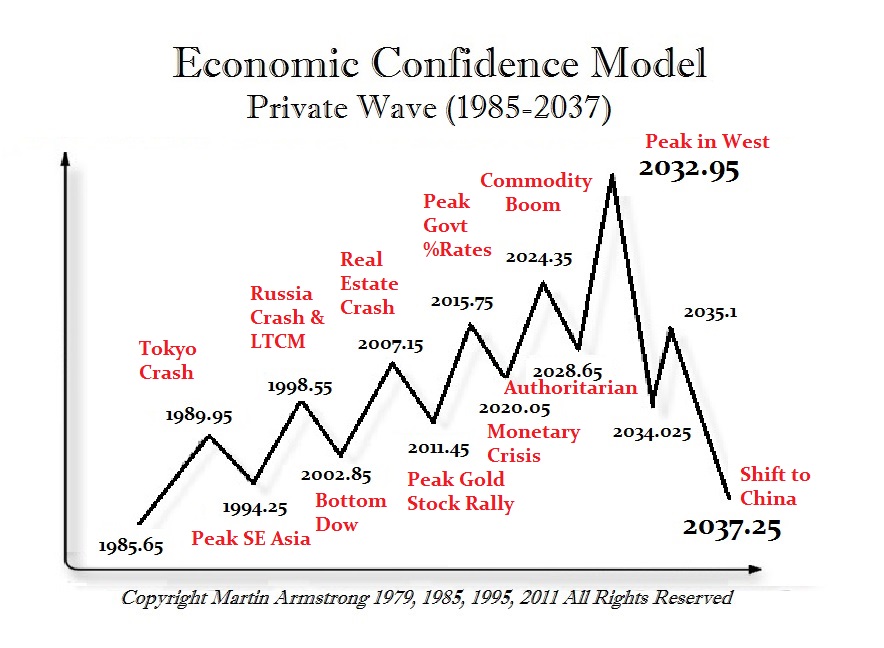 ANSWER: This cycle will be on the back of shortages in commodities. This is what the computer has been forecasting all along. We have been witnessing shortages in food. But this coronavirus has also disrupted the supply chain in many areas. Then we have the Monetary Crisis Cycle coming for 2021 into 2022. With Europe planning to cancel its paper currency to try to force everyone into banks, you have the punters looking at this as bullish short-term for a trade.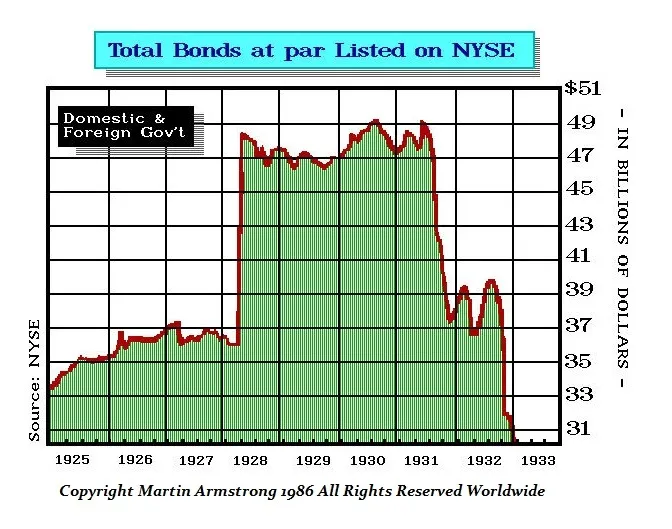 The European and Japanese governments will have little choice moving forward, for they have destroyed their bond markets and are UNABLE to issue bonds that institutions will buy at these crazy rates. It is more than a simplistic printing of money. We are looking at the bond market is collapsing. This is the DESTRUCTION of Capital Formation so in the end, capital must flee anything connected with governments and seek shelter in primarily the stock markets.
So far, we are into a 3-month reactionary bounce with the NASDAQ taking the lead and the Dow lagging. This is very disquieting for it warns we are going to see much higher volatility into the next two years, perhaps more so than anyone has ever witnessed in their life or for the past 300 years.