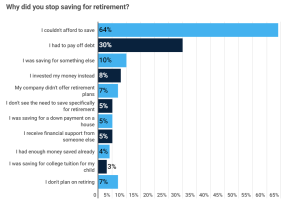 (click on the image above for a clear view)
A new survey by Clever Real Estate shows that 64% of Gen Xers have stopped saving for retirement. These are the people born between 1965 and 1980. Retirement has become a luxury, and people are working well into their golden years out of necessity. The cost of living is so high that the majority cannot afford to save for the future. Social Security will not be there to soften the blow, pensions are failing for those lucky enough to secure one, and we soon will have a nation of elderly individuals with no financial means. This is a great premise to usher in the Great Reset, where the government usurps all power, as people may have no other option.
According to the survey, 56% of respondents have less than $100,000 in savings, while 22% have absolutely nothing saved for retirement. Most (69%) would like to retire before the age of 65, but only 37% believe that is a possibility. In fact, 19% do not believe they will retire before 80, and 11% believe they will be working until the day they die.
The average 401K match from employers is at an all-time high of 4.7%, but people are still unable to stow away funds. Of those who never saved for retirement, 73% said they simply could not afford to save, while 30% said they were focused on paying off debt. Over half (52%) said they have over $10,000 in non-mortgage outstanding payments. Around 44% blame the poor economic conditions of the US for their dilemma.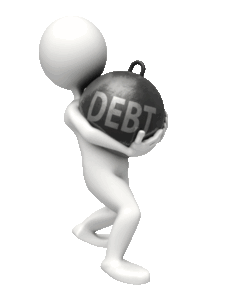 Americans are falling deeper into debt and have no plans for financial management. Americans raked in a record $17.05 trillion in debt during Q1 of 2023 alone. Credit card debt is at an all-time high, and the cost of borrowing continues to rise. Public schools do not educate people on the importance of saving for retirement, and we are all paying into Social Security with no guarantee that it will be paid back to us. America is heading toward a retirement crisis.