Posted Jan 17, 2018 by Martin Armstrong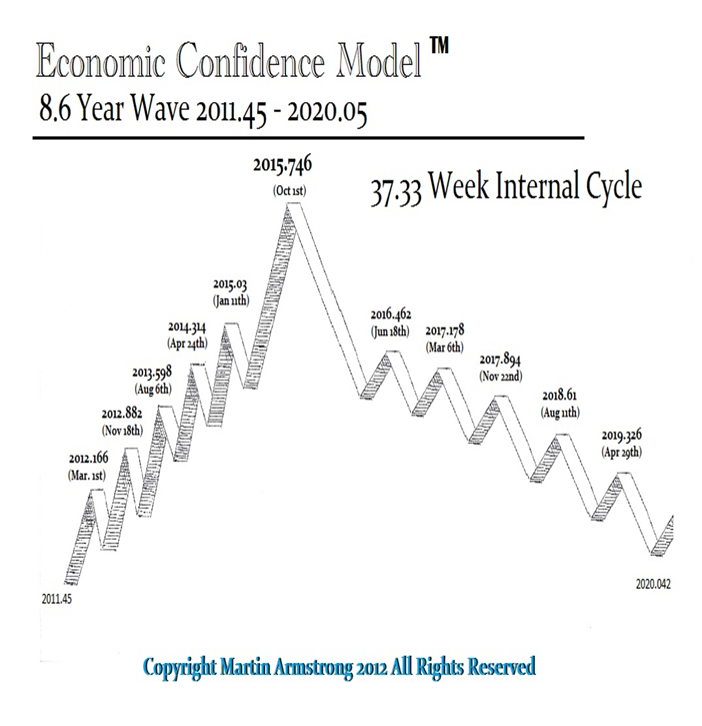 COMMENT: Marty; I really do not know how anyone cannot recognize what you have discovered. The euro began its breakout precisely on your target of the ECM on November 24 last year. You have proven beyond a doubt that there is a hidden order to everything if we care to just look.
My hat is off to you.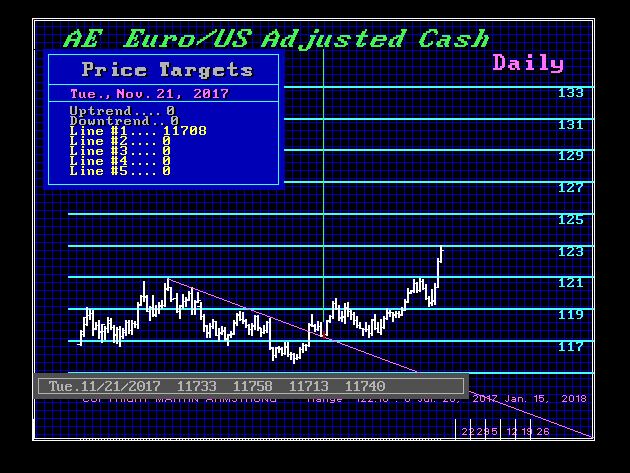 REPLY: Yes, but the market responded to also the Weekly ECM model. The Euro broke out above the Downtrend line on the weekly level, then fell back to retest it on the 21st reaching 11713 when the support was 11708.  It turned back up precisely on the 22nd which was the Weekly target day.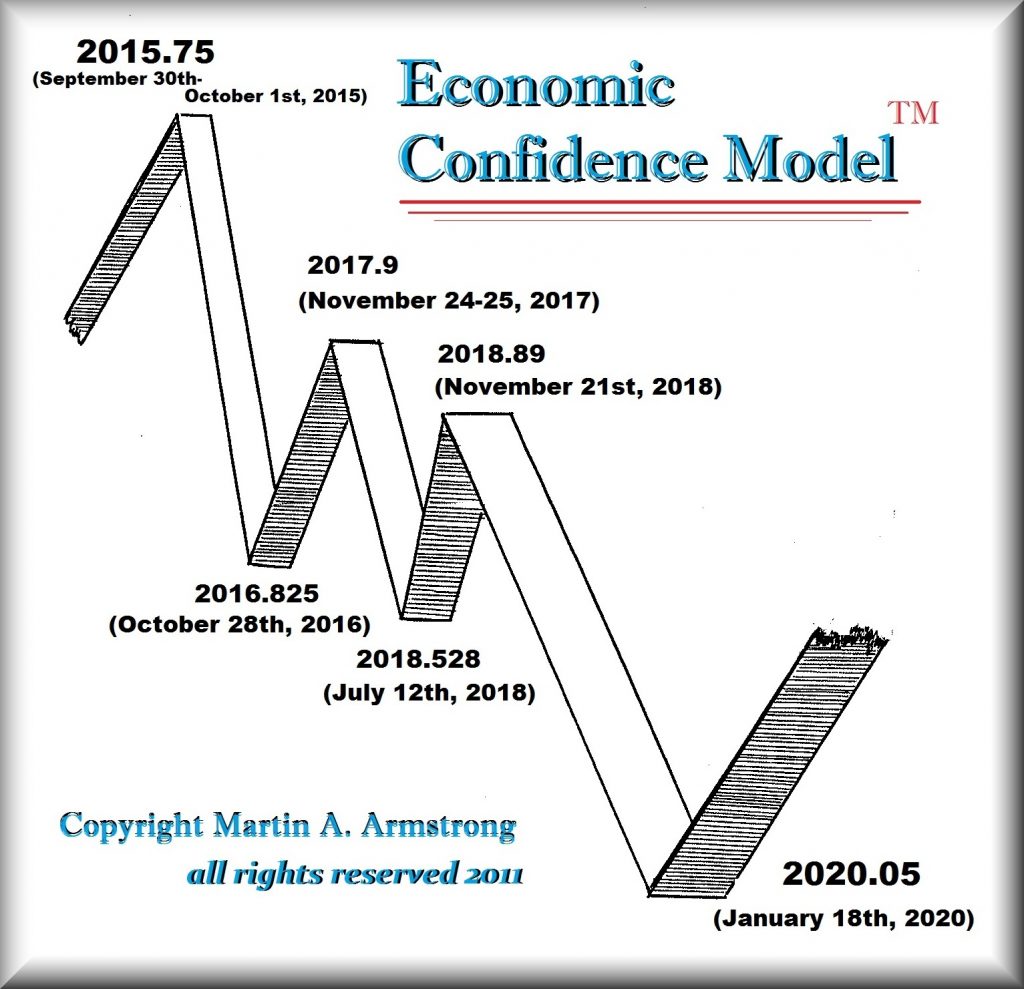 Nevertheless, on the higher up level of the ECM, that turning point was the 24th, which was that Friday. So it was a perfect fit even for the week as well. These things amaze me. I try to emphasize all the time that this is not me making forecasts in so many markets. There is a hidden order that exists if we do just pay attention.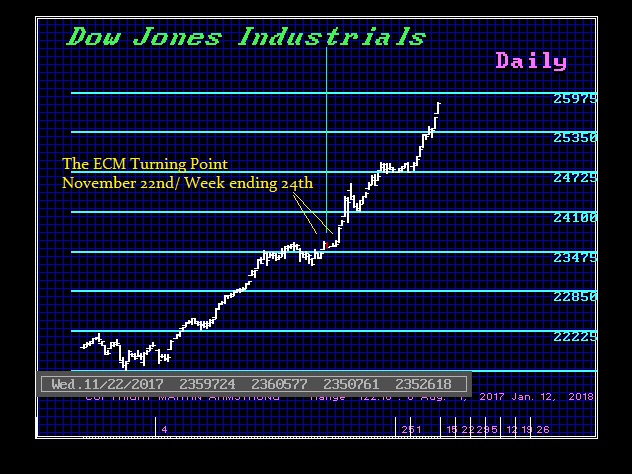 Now, here is the Dow Jones Industrials. It too changed course and exploded after the precise target on the ECM of the week of November 24th.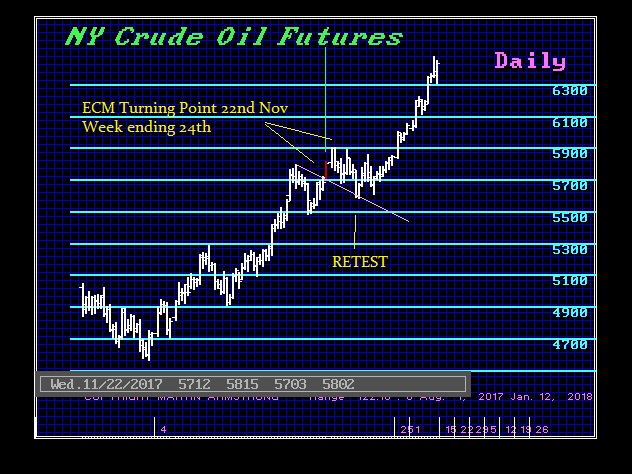 Here is Crude Oil and how it responded. The manner in which markets interact at critical periods with the ECM identifies the trend it will take. The whole key is to abandon personal opinion. You have to stop trying to always rationalize a move by reducing it to a single explanation. The fundamentals are always altered to explain the move after the move.