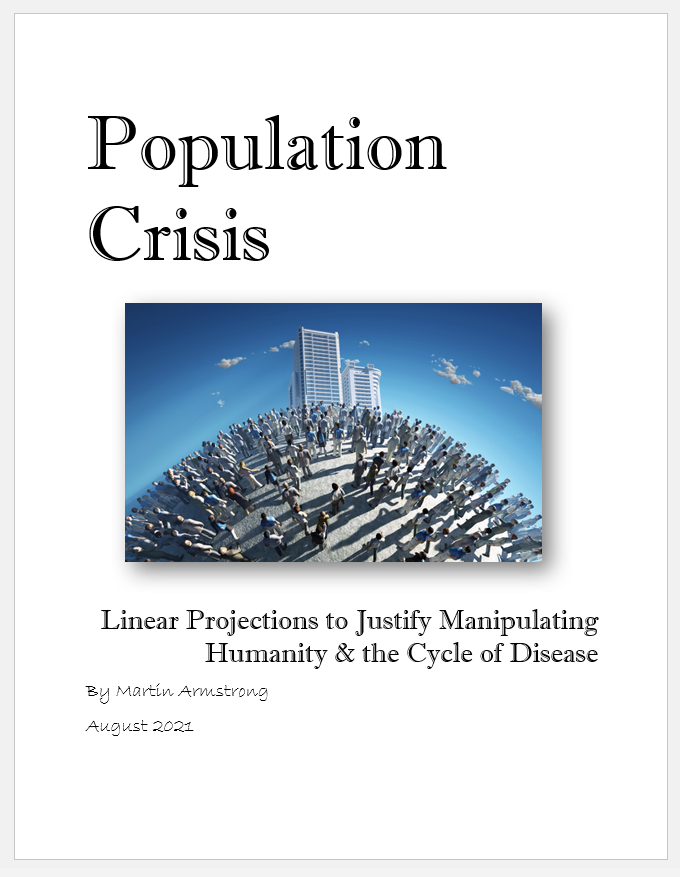 QUESTION: Hi Marty,
Are there any countries that will be safe from mandatory experimental vaccines?
Can you please cover where in the world is going to be safe to live at the next WEC.
Thanks,
P
ANSWER: I realize that is becoming the #1 question. I am working on the materials for the WEC now. I will do a report on that subject as well as the population crisis and where does the model point to the disease and plague cycles ahead.