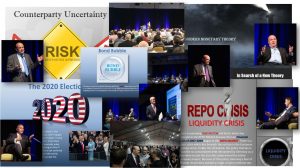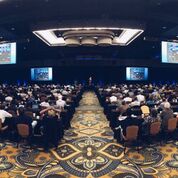 This year's WEC was interesting since every part of the world was in crisis. We went into this in great detail with respect to the REPO Crisis. This year's attendance set new records for the number of people flying in from around the world, which included Russia down to South Africa, Europe, North, South, Central America, all of Asia from China and Korea, as well as Japan down to Singapore and India. The cross mix from fund managers, pension funds, banks, to central banks, and even heads of separatist movements from around the world provided for a very interesting cocktail party this year.
Even the third-day training session exceeded 400 attendees. We are looking at holding two conferences outside the USA in 2020 in addition to Orlando. They will likely take place in Frankfurt and Shanghai. Perhaps holding three sessions will allow us to reduce the size of these events. When they reach 700 attendees, they are just a little too big.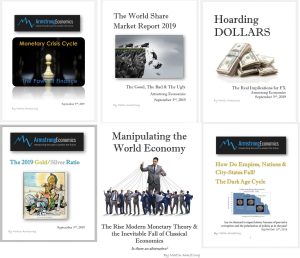 There was so much to cover this year we provided extensive materials because there was no way we could have covered all of the information when we have a REPO Crisis, Liquidity Crisis, Pension Crisis, Sovereign Debt Crisis, Monetary Crisis, and a Crisis in Democracy with rising civil unrest and growing separatist movements around the globe.
We want to thank everyone for all your loyalty and the attendance of so many who have been making this an annual gathering as if this were a university reunion.
Thank you very much. We will be posting photos in a special sector for attendees only.