Blog/Upcoming Events
Posted Jul 19, 2017 by Martin Armstrong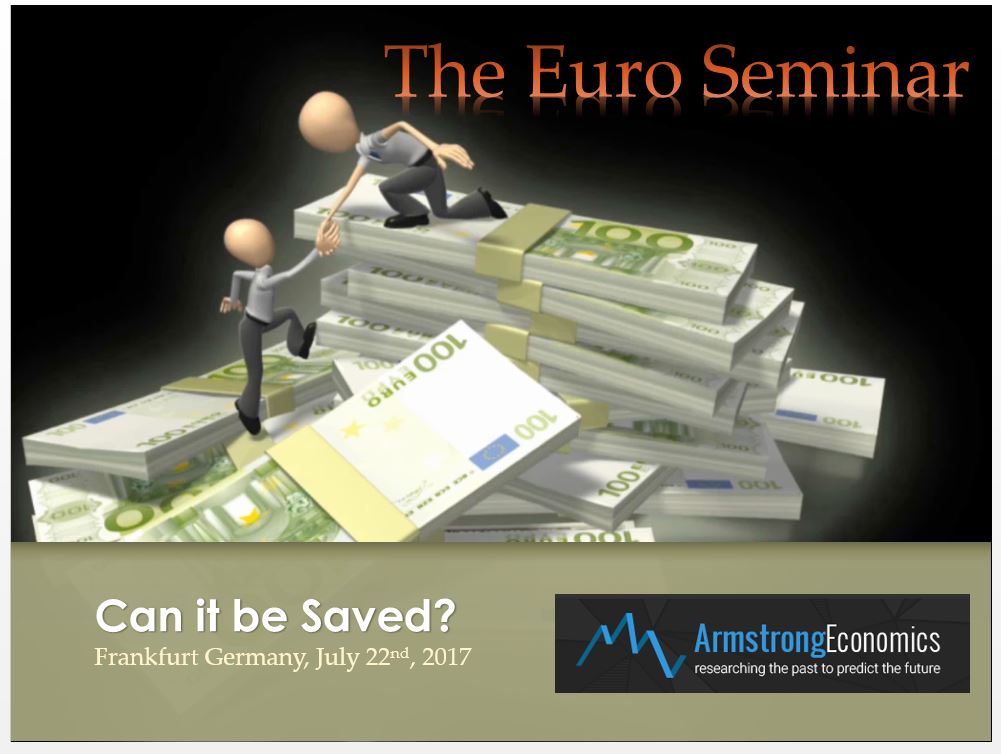 This Euro Seminar is being held specially for our European clientele since we did not hold a WEC in Europe since 2015. We will be focusing on the real analysis – just the facts – not opinion. We do not need to be "bullish" because we must be politically correct. Everything moves to a business cycle so there are ups and downs. There are times for bull markets, bear markets, and counter-trend reactions.
We have always been unbiased and we have no problem forecasting rallies or declines. We need not be politically correct. Behind the curtain, governments and institutions who may be trying to influence the value of a currency to turn an economy always call because they in the end what the truth – not bought and paid for opinion.
I personally hope to make this seminar a clear look at the trend without bias or the need to be politically correct to keep a banking license. I will also present the solution to save the Euro long-term, even though I seriously doubt Brussels will listen.