Blog/Market Talk
Posted Aug 16, 2016 by Martin Armstrong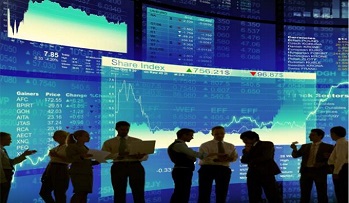 The strength of the JPY had a large impact on the Nikkei today's and as it broke par then the Nikkei was hit closing down around -1.7% in all. Exporters are always hit when the currency strengthens and it is not clear which is leading which just yet. Both the Shanghai and Hang Seng were a little weaker but not when comparing to the Nikkei. The talk is the market is loosing confidence in the BOJ's ability to handle this crisis – after 30 years now they are questioning it!
Main discussions throughout the European and US trading sessions were over the UK inflation data and the upward surprise.  UK CPI and RPI released today provide a view post BREXIT. Both numbers were better than forecast; CPI 0.5% was forecast but actual release was 0.6% and RPI 1.7% but actual release was 1.9% Y/Y. This moved currencies and stock markets but then we saw German ZEW at 57.6 (against an expectation of 50) helped markets but not enough. Both the Euro and GBP saw strong positive moves against the USD with sterling gaining 1.3% on the day. Stocks have taken a breather as both currencies climbed from recent lows. The DAX, CAC and FTSE lost around 0.75% whilst in Spain the IBEX lost 1.15%.
US markets did not have much comfort when they opened having seen weak performances from both Asian and European markets. The USD returned a lot of its recent strength (DXY closed 94.76 -0.87%) which may have encouraged a little profit-taking on US assets especially following yesterdays record closes. The DOW, S+P and NASDAQ all hit their lows on the closing bell so it could be an interesting session tomorrow. Wednesday we will see the FED minutes and although we heard from William Dudley and Dennis Lockhart the message remains mixed, if not a little hawkish. With that in mind the yield on US 10's remains around the 1.55% level.
US curve flattened today ahead of tomorrows minutes release. 2/10's closed +82bp, as 10's closed 1.57%. Over in Germany the 10yr Bund closed -0.3% (-5bp), closing the US/German 10's spread at +160bp. Italy 10yr closed 1.11% (+6bp), Greece 7.95% (-2bp), Turkey 10yr closed 9.41% (+2bp), Portugal 2.81% (+15bp) and UK Gilts closed 0.58% (+5bp).