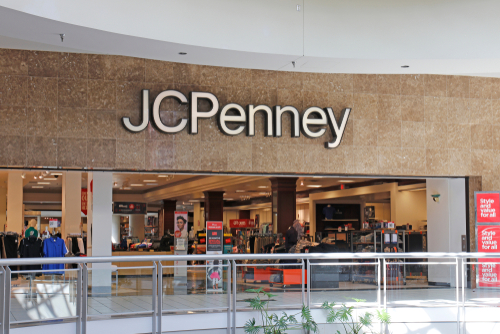 The Coronavirus Bankruptcy Pandemic will terminate more jobs than people who were ever hospitalized with the virus. Of the 125 restaurant or retail companies tracked by S&P Global Ratings, about 30% now have a credit rating that indicates they have at least a 1-in-2 chance of defaulting on their debts, which is often a precursor of bankruptcy or liquidation. We hear nothing about this trend from politicians, Bill Gates, Obama, or Fauci. They could care less that more people will lose their jobs just from these retail closures than died from the virus. To these elites, it's no big deal. Life will NEVER be the same. Where in the Great Depression it was the Dust Bowl which sent unemployment spiraling to record highs over the course of three years, this Gates Depression has accomplished this is 8 weeks.
We have seen Neiman Marcus filed for Chapter 11 bankruptcy on May 7, citing "inexorable pressure" from the coronavirus pandemic. J. Crew filed for Chapter 11 bankruptcy protection on May 4, and True Religion filed for Chapter 11 bankruptcy protection on April 13. Pier 1 Imports filed for Chapter 11 bankruptcy on February 17. Earth Fare filed for Chapter 11 bankruptcy on February 4, Modell's Sporting Goods filed for Chapter 11 on March 11, and Art Van Furniture filed for Chapter 11 on March 8. Stage Stores, which owns Goody's, Palais Royal, Bealls, Peebles, and Gordmans, filed for Chapter 11 bankruptcy on May 10.
Fashion retailer Forever 21 has filed for Chapter 11 bankruptcy protection in the US. The company said it plans to "exit most international locations in Asia and Europe" but would continue to operate in Mexico and Latin America. It expects to close up to 350 stores worldwide, a spokesperson said, including as many as 178 US stores.
The all-out Chapter 7 Bankruptcy which is liquidation included J.P. Penny filing for bankruptcy in the USA on May 15, saying in court documents that pandemic-related disruptions pushed it over the edge suggesting that it is no longer viable which will scare many shopping malls. Garden Fresh Restaurants also filed for outright bankruptcy.
In Germany, the situation at the department store group Galeria Karstadt Kaufhof and Deutsche Bahn is coming to a head. In addition, numerous medium-sized companies have had to file for bankruptcy in the past few weeks.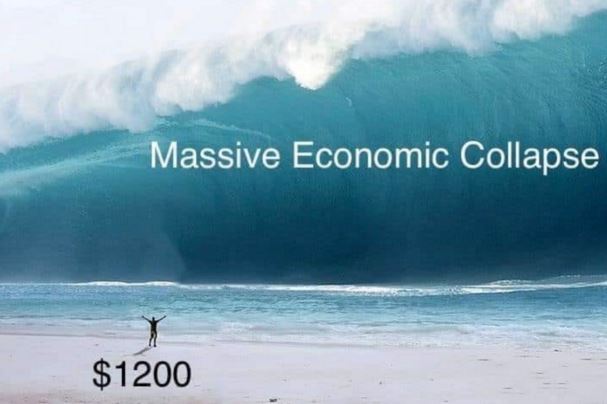 The economic fallout has only begun. These are the end-retailers. Then you have the distributor companies (supply chain) and behind the manufacturing companies and all the shipping. The economic devastation from this unnecessary virus insanity has so structurally altered the economy that the Climate Change advocates are throwing wild parties cheering the end of so many jobs. What they fail to understand is that these are people with families. The $1200 check will do nothing and the Democrats are only concerned about bailing out government worker pensions at the state and local levels. The rest of society is just collateral damage of no importance to get to ZERO Co2 for they are just the unwashed irrelevant people who have no human rights at stake in this monopoly game of power.