Diadumenian

Son of Macrinus
217-218 AD
---
Marcus Opelius Diadumenianus was the son of Macrinus who was the Prefect of the Praetorian Guard and played a master role in the assassination of Caracalla in 217 AD. Diadumenian was born in 208 AD and was given the rank of Caesar at the same time his father was proclaimed Emperor by the Praetorians and later confirmed by the Senate.
Macrinus did not disturb Julia Domna who was Caracalla's mother and Septimius Severus' wife. When Julia Domna refused to stay out of politics, Macrinus ordered her to leave Antioch. Instead, Julia Domna starved herself to death. It is most likely it was only a matter of time before she would die of cancer in any event.
The ambitions of the Severan women are legendary. Julia Domna's sister, Julia Maesa, had plans of her own. She fostered a rebellion among the Syrian troops in favor of her grandson Elagabalus. Macrinus then raised Diadumenian to the rank of Augustus and used the occasion to distribute a donative in hopes of winning over the loyalty of the troops. This failed and Macrinus fled Antioch but was pursued by the rebels, overtaken, captured, and executed. Diadumenian also fled in the direction of Parthia but he too was captured and executed.
---
Monetary System
Mints: Rome, Antioch
Obverse Legends:
As Caesar 217-218 AD
M OPEL DIADVMENIAN CAES
M OPEL ANT DIADVMENIAN CAES
M OPEL ANT DIADVMENIANVS CAES
M OPEL ANTONINVS DIADVMENIANVS CAES
As Augustus 218 AD
IMP C M OPEL ANT DIADVMEN AVG
---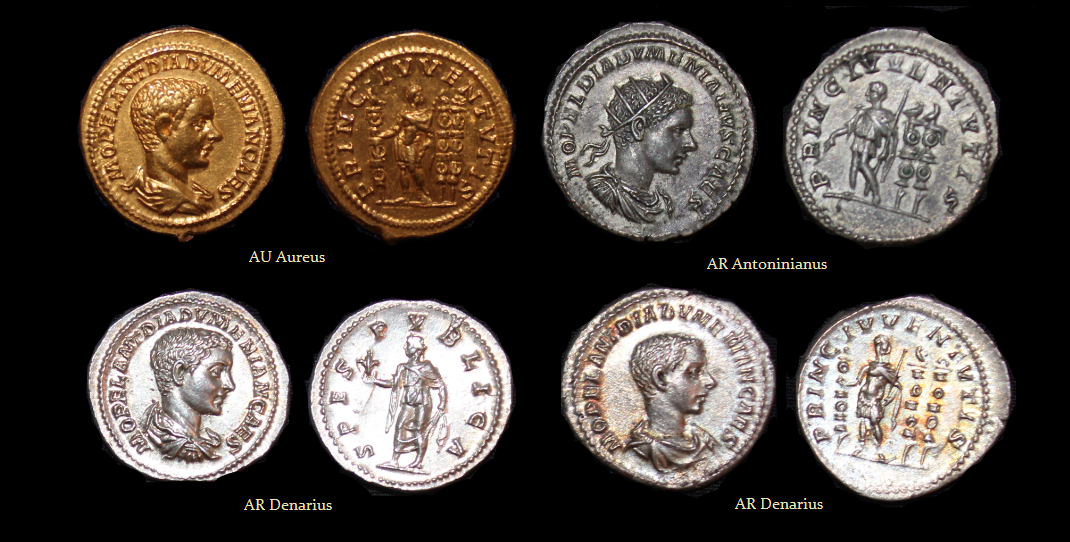 DENOMINATIONS
As Caesar
AU Aureus (6.54 grams)
AU Quninarius
AR Antoninianus
AR Denarius (3.54 grams)
AR Quinarius
---
As Augustus
AR Denarius (3.54 grams)
---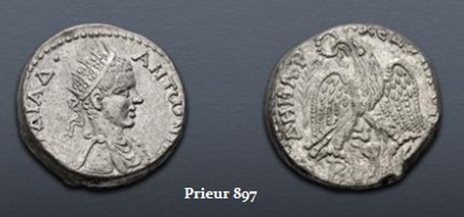 SYRIA
AR Tetradrachm (CYRRHESTICA, Beroea 13.89 grams)
---
Monetary History of the World
by Martin A. Armstrong
© Martin A. Armstrong