Marcia Otacilia Severa

244-249AD
Wife of Philip I
---
Marcia Otacilia Severa was the wife of Philip I ("the Arab") and the mother of Philip II. Upon her husband's taking of the throne in 244 AD from the young 19-year-old emperor Gordian III, Otacilia was given the rank of Augusta upholding the Roman tradition. Her son, Philip II, was raised to the rank of Caesar at the same time.
Otacilia presided over the celebrations for the 1000th anniversary of the founding of Rome in 248 AD. Several of her coinage issues were commemorating this spectacular event in event.
Her husband's reign was troubled by no less than 5 usurpers. The last, Trajan Decius, was hailed emperor by the northern legions and marched against the unpopular Philip I. They met in battle in Macedonia and Philip I was defeated and killed during the incident. Upon hearing the news in Rome, the Praetorian Guards promptly murdered her son Philip II. It is not known what happens to Otacilia.
---
Monetary System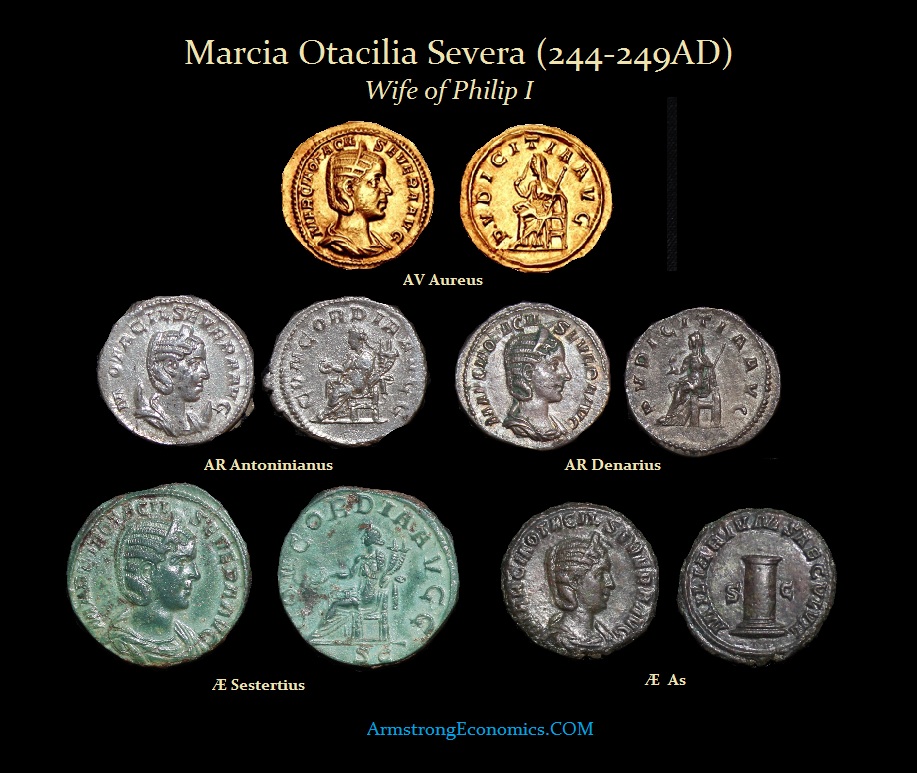 Mints: Antioch, Rome
Obverse Legends:
OTACIL SEVERA AVG
M OTACIL SEVERA AVG
MARC OTACIL SEVERA AVG
MARCIA OTACIL SEVERA AVG
---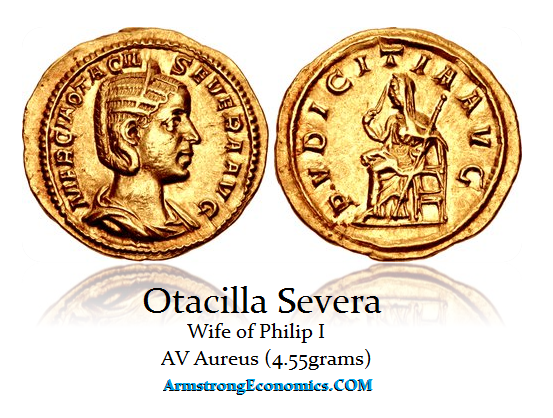 DENOMINATIONS
AU Aureus (4.45 grams)
AR Antoninianus
AR Antoninianus (5.2-3.9 grams)
Extremely Rare Silver Denarius
AR Denarius (2,67 grams)
AR Quinarius (1.58 grams)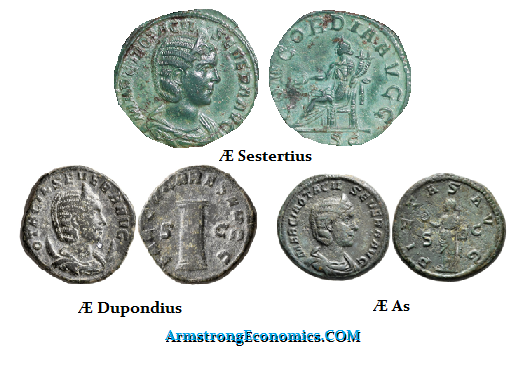 Æ Sestertius
Æ Dupondius
Æ As
---
AR Antoninianus (Philip I & Philip II) (3.77 grams)
---
SYRIA
AR Tetradrachm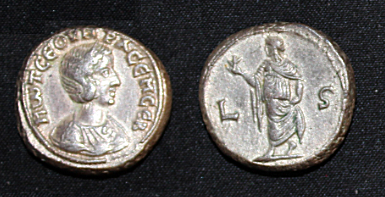 EGYPT
AR Tetradrachm
---
CONTEMPORARY IMITATION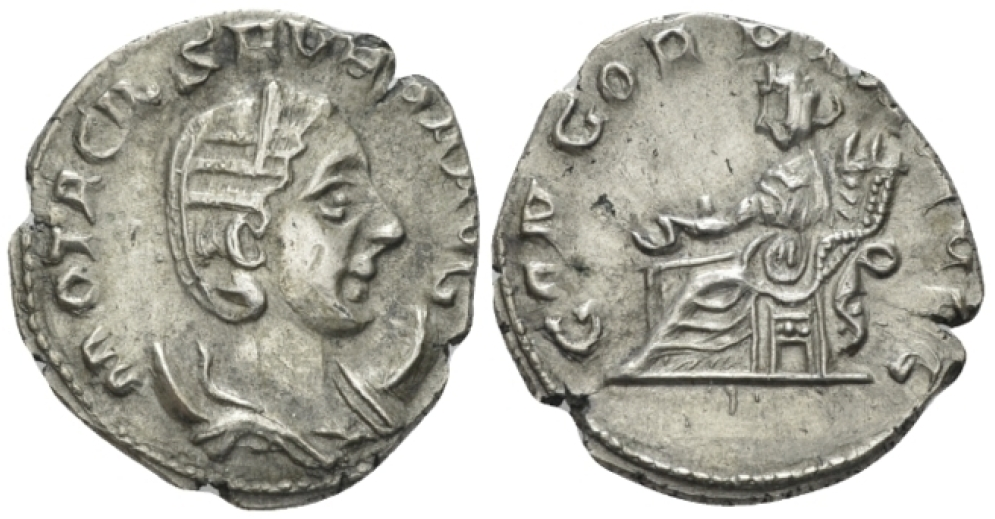 Imitations demonstrate a very important point. These are not attempts at counterfeiting. Counterfeits are typically bronze coins, gold or silver plated we call Fourree (stuffed). Here, Imitations are just that. They are of similar quality, gold or silver, as well as weight. This demonstrates that Rome was the Financial Capital of the World, and as such, its coinage was worth MORE than the metal content. It carried a premium because of its acceptance throughout the civilized and fringe regions. This is why it made sense to take raw gold or silver and create imitations of Roman coins which traded at a premium.
AR Antoninianus (Barbarous Imitation)
---
Monetary History of the World
© Martin A. Armstrong