Valerian II

253-255 AD
Eldest son of Gallienus
---
Publius Licinius Cornelius Valerianus was the older son of Gallienus and Salonina. As a youth, he was raised to the rank of Caesar in 253 AD. He was being tutored by the eventual usurper Ingenuus (died 260AD). He apparently died two years later, in 255 AD. He was too young to participate in any major events during his father's reign. Following his death, his younger brother Saloninus replaced him within his father's administration, thus becoming the new heir to the throne.
---
Monetary System
Mints: Rome, Antioch, Cyzicus, Milan, Siscia
Obverse Legends:
As Caesar (253-255 AD)
VALERIANVS CAES
P C L VALERIANVS NOB CAES
Posthumus struck by Valerian and Gallienus
DIVO CAES VALERIANO
DIVO VALERIANO CAES
DIVO CAESARI VALERIANO
---
DENOMINATIONS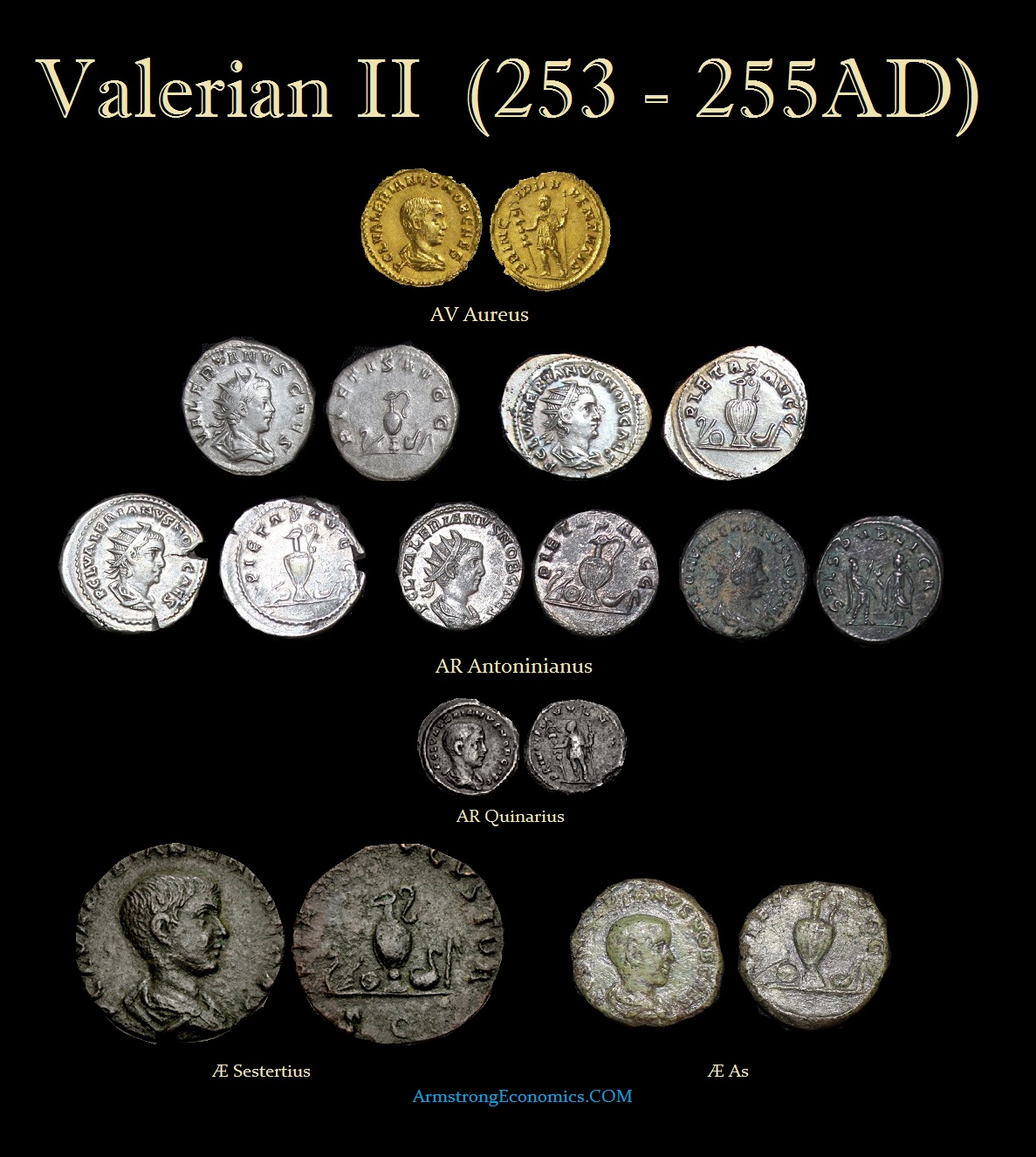 AU Aureus (6.54 grams)
AR Antoninianus
Æ Antoninianus
AR Denarius (3.54 grams)
AR Quinarius (1.58 grams)
Æ Sestertius
Æ Dupondius
Æ As
---
Posthumous Coinage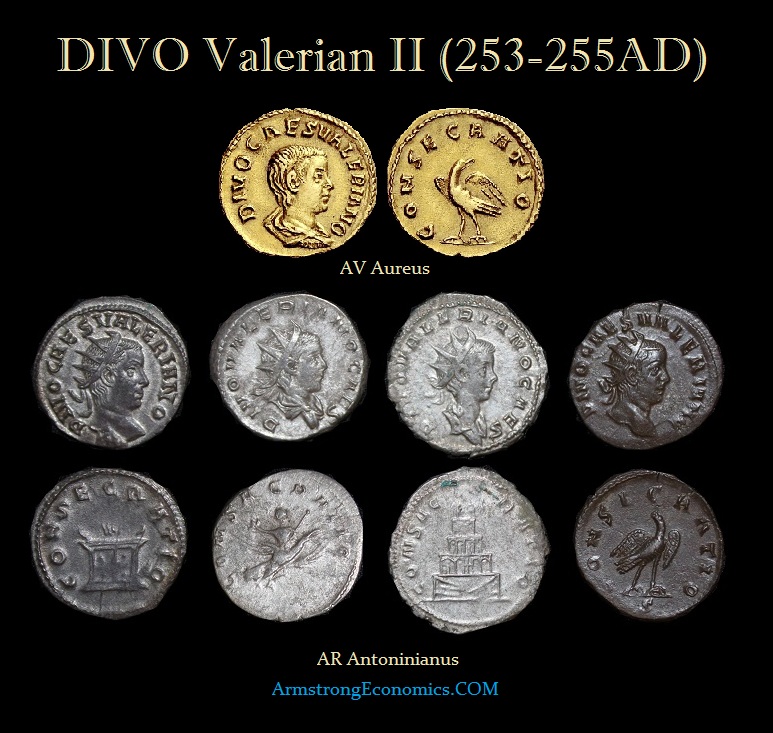 Note: The posthumous silver coinage of Valerian II undergoes a severe debasement in the post-259 AD period. At first, the very earliest issues are minted in a fine white silver composition. After late 259AD, the antoninianus becomes debased to the point where the silver content is less than 40% giving the coinage a distinct light chocolate bronze appearance, which in turn was coated with a thin silver wash. Fine silver antoninianii are much rarer than those of the billion variety.
AU Aureus (6.54 grams)
AR Antoninianus
Æ Billion Antoninianus (silver washed)
AR Quinarius (1.58 grams)
Æ Billion Quinarius (silver washed)
---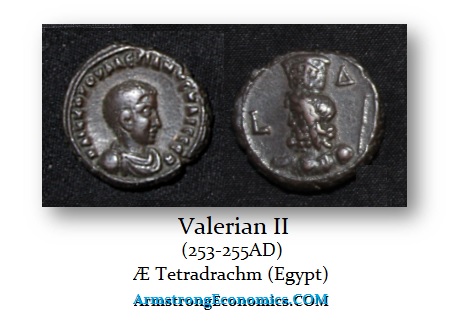 EGYPT
Æ Tetradrachm (Egypt)
---
Monetary History of the World
©

Martin A. Armstrong