Empress Matilda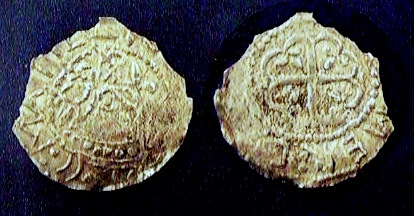 Silver Penny
1098-1165
---
---
Matilda, or Maud, was the daughter of Henry I of England, and was married, in 1110, to the German Emperor Henry V. On his death, in 1127, she married Geoffrey Plantagenet, Earl of Anjou, by whom she had a son, afterwards Henry II. who would eventually become the first Plantagenet King of England.
In 1135, Matilda was recognized as the legal successor to the English throne by her father. However, in her absence, Stephen usurped the title to the crown. Matilda set sail for England with a large army in 1139. She then confronted Stephen and defeated him in battle. Thus Matilda became the acknowledged queen of England in 1141.
The struggle for power was not yet over. Stephen managed to regather his forces in an attempt to retake the throne of England. This time, Matilda was defeated and obliged to leave the kingdom. While this event succeeded in driving Matilda from power, Stephen still faced opposition from her supporters. Upon the death of his own son, Eustace, in 1153, a treaty was achieved whereby the throne would pass to Matilda's son, Henry II. Matilda died in 1165 at the age of 67.
Monetary System
DENOMINATIONS

AR Silver Penny
AR Silver Penny (with Stephen)

---
Monetary History of the World
by Martin A. Armstrong
© Martin Armstrong
Last Update 11/01/96

Numismatic Bibliography