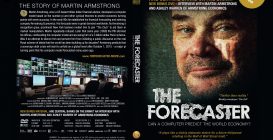 The Forecaster, DVD (Documentary Film)
$29.99
This is a documentary film focusing on the story of Martin Armstrong, a world-renowned global economist who developed a computer model based on the number Pi and other cyclical theories to predict economic turning points with eerie accuracy. As Armstrong's popularity grew based on his forecasting success trouble arose as government agencies became more interested in his work and his dealings with global banks and financial institutions. This is his story, The Forecaster.
Quantities are limited
TO ORDER: Click the BUY PRODUCT button below and you will be redirected to our Square online store for a separate checkout experience.
Product Delivery:
Please allow up to 7 business days for order processing and shipment.
Copy and paste this URL into your WordPress site to embed
Copy and paste this code into your site to embed